How to Prep for Winter in Mexico. Are you a Prepper?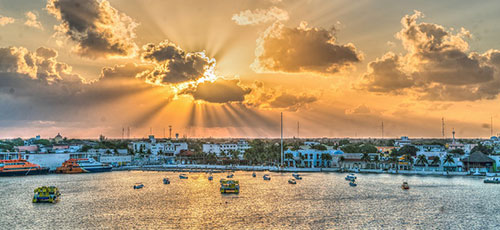 Hit the pause button on your busy life for a moment and just listen carefully for the calling. Do you hear it beckoning you ever so subtly? You've heard it before but didn't pay much attention. But as time passes and the sounds turn from a quiet whisper turn to a noticeable growl, your wanderlust gets tougher to ignore. At some point, you're going to have to escape the monotony of everyday life and embrace your calling -- a glorious winter trip into Mexico is exactly what you need to put that much-needed bounce back in your step.
Thankfully, your timing couldn't be better. The summer months are finally coming to an end where days soon become shorter, cold weather jackets removed from the upstairs closet, and the brisk air reminds you of those aches and pains that you had temporarily forgotten about. In fact, it's hard to imagine any better motivation for planning an extended winter trip South of the Border. To give you a head start, the answers to a handful of common questions will put you one step closer to a long and healing wintry vacation in Mexico that you won't soon forget.
How Do I Choose Where to Go?
Choosing between the many wonderful destinations in Mexico during the winter months can feel like picking between your kids. In other words, it's a tough decision. However, you can narrow your choices according to two main factors -- weather and your ideal agenda. If you crave a relaxing winter vacation while basking along the temperate Mexican beaches, then one of many idyllic seaside towns would suit you best. Whether you want something along the Gulf, Sea of Cortez, or the Pacific might depend on where you're coming from. Either way from the close-by refuge of Puerto Peñasco -- better known as Rocky Point -- to the intriguing mix of surf, artistry, and fun in Loreto, you'll never lack for tempting havens from Jack Frost's spell when planning a winter trip to Mexico.
If exploration and discovery are more your style -- and you don't mind a little brisk air over the winter months -- then any number of charming towns, rugged mountain ranges and canyons, or cities brimming with personality and excitement might be perfect for you. The colorful quaintness of Guanajuato, the stunning Sierra Madres, and mercurial charms of Creel and a train ride through Copper Canyon are great places to begin your research.
What's the Best Way to Map Out My Trip?
Just like any road trip, you want to plan your route well in advance, taking note of the distance between stops so you can figure out where you'll need gas, take a break, or stay for the night. When choosing which roads to take, the Mexican government has an extremely handy trip calculator that recommends roads between specific destinations as well as the fare you'll need when toll roads are involved.
Where Should I Stay and How Much Will It Cost?
This is the part of your planning that will require the most research. Of course, choosing a hotel is entirely dependent on your destination. Once you've figured out where you'll be going and planned your route, rely on any number of trusted, review-based travel sites and books to help you choose a hotel or resort that suits both your needs and budget well. Five-star resorts will always put a significant dent in that budget, no matter where in the world you're traveling. However, even with higher price points in the winter months, there are bargains to be found in Mexico. Also, many large, international hotel chains have locations in the more popular Mexican cities with prices comparable to those in domestic travel.
Of course, for those drawn to the RV lifestyle, Mexico offers many comfortable, convenient, and budget-friendly RV parks around most -- if not all -- of the destinations you might circle on your map. Likewise, if you're planning a longer winter stay, house rentals have dramatically increased in recent years, giving you yet another option for an extended trip that will undoubtedly be easier on your finances than a holiday homestead at a resort.
Are There Any Special Rules I Should Know About?
If your road trip requires traveling passed Mexico's Border Zone, which includes all of Baja California and a large portion of Sonora, go to the Banjercito website or a local office if close to the border and obtain a Temporary Importation Permit (TIP) for your trip. Also, be sure to bring your driver's license, passport, vehicle registration, and notarized letter from your lienholder if you financed the vehicle. Likewise, Mexican auto insurance is required for any driving in Mexico, no matter the length of your trip or destination.
Americans and Canadians are not required to have a visa for traveling in Mexico as long as the trip is shorter than 180 days and is entirely devoted to tourism and not business of any sort. If you're a citizen of a different country, you can check to see if your country is on Mexico's visa-exempt list.
Any Packing or Last Minute Tips Before I Hit the Road?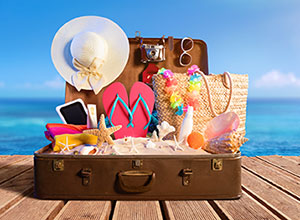 Lastly, just like any road trip, you'll want to make sure your car is running well before you hit the road. Have all the fluids changed before you leave and make certain it's in good mechanical condition. While on the road, always have water and food with you in case of a breakdown and need assistance. If that happens and you're on a federal toll road, the Green Angels are only a phone call away.
And, as far as packing, Mexpro's Alex Inglis has made a list of 5 Items you may forget to pack. Read it now so you'll have all you need.
So there you have it. With more than enough information to get started, the rest is up to you. Now roll up your sleeves, let those daydreams of a Mexican winter vacation run wild, and start your planning because winter will be here before you know it.