Where to Get the Best Peso Exchange Rate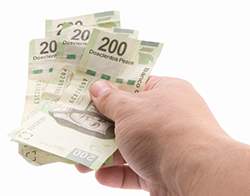 Exchanging currency can be a tricky business for novice and veteran travelers alike. Not all places will get you the best bang for your buck when it comes to exchanging dollars for pesos. But worry not, we have the answers when it comes to the do's and don'ts of peso exchange.
Should I Exchange Pesos Before Leaving the US?
Should I Exchange Pesos Before Leaving the US? Maybe. Exchanging your money domestically, at your bank, is usually the least cost-effective way to do it. Yet many U.S. travelers generally opt to exchange some money before leaving the U.S. simply to have some pesos on hand when they arrive in Mexico. You might need a little cash to tip or make a small purchase, so go ahead and get some pesos at your bank before leaving stateside.
Where Can I Exchange Money in Mexico?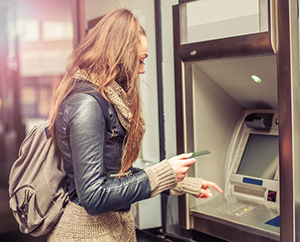 Certain areas of Mexico are extremely accommodating to tourists. Because of this, there are a lot of places to exchange currency, such as ATMs, banks and even your resort.
Exchange rates at airports and resorts are notoriously dismal. You'll find the best exchange rates at large banks in Mexico. Before leaving the country, do a little research to determine where the large banks are located near your hotel and in the areas you plan to spend the most time. If you bank with HSBC or Santander, you're in luck; both banks have locations in Mexico. If you can't find a large bank, your next best bet would be to withdraw money from an ATM.
Before leaving the U.S., find out if your bank charges fees to withdraw money at other banks' ATMs and if they charge currency or international transaction exchange fees.
Can I Use USD or CAD in Mexico?
Most vendors or restaurants in extremely touristy areas are more than happy to accept U.S. dollars. Some businesses don't even accept pesos. If offered the choice, opt for pesos for a better exchange rate.
Canadians aren't as lucky. If you're headed to Mexico from Canada, you'll need either U.S. dollars for touristy areas or pesos for everywhere else.
There are a lot of ways that you can exchange your dollars for pesos. Consider looking into a credit card that doesn't charge foreign transaction fees to use at restaurants and shops that accept plastic.
---