Top 10 Things to Pack for a Trip to Mexico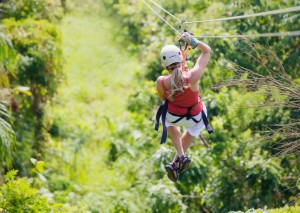 Last fall I was fortunate enough to go on a Press Trip to Puerto Vallarta. What I found while on the trip is there are a few items you don't want to forget (and I did) when you head to Mexico. As many of you are currently packing for a Memorial Day jaunt...read on!
10. Quick Drying shorts
If you want to be able to go anywhere, nomatter what you are doing, quick drying shorts are the most comfortable. They allow you to zip in and out of the ocean or head straight to the bar after your zip lining tour.
9. Bug Spray
Depending on the season and location you may need bug spray for your trip. I was in Puerto Vallarta during the rainy season, so the bugs were out and about. Wish I had it!
8. Tennis Shoes
You never know what you'll be doing in Mex, but if you need to get around fast and clean you will want tennis. I went on several adventures during my trip to Puerto Vallarta and tennis shoes were imperative for hiking the Malecon and the cobblestone city streets, boating the bay and most importantly zip lining down a jungle mountainside.
7. Flip Flops
They go with everything from a nice dress to the beach. The more comfy the better, but if you have cheap ones--you can just leave them at the border when you're done with them.
6. A fan!
I find it's always warmer in Mexico than where I come from. One of my travel buddies in Puerto Vallarta brought a fan that folded up flat and was the size of a tennis ball. Lucky for me he had several and gave me one.
5. Sun Screen, Hat, Sunglasses, Lip Balm
It goes without saying. You're hanging out on the beach--you'll likely get burned without them...even in the rainy season. Sun is plentiful in Mexico, that's why we go there, right?!
4. Mexico Vehicle Import Permit
If you are traveling outside the Mexico Free Zone, you must have a Vehicle importation permit. Be sure you get it at the border and return it upon your return to the US.
3. Mexico Car Insurance
Mexico vehicle insurance is required in Mexico and the laws get more strict every year. American insurance is not valid according to the Mexican government, who only accepts insurance provided by a Mexican insurer. Be sure you are covered by an A-rated insurer to be sure any claims are paid.
2. Passport
Current laws require one to have a passport when traveling to Mexico by any means. Be sure you have it and keep it close to you (in a travel wallet or in the safe in your hotel).
...And finally the MOST important thing to take to Mexico on your Memorial Day (or any holiday for that matter) Trip...
1. Bathing suit!
The most obvious, yes. You never know what the shopping will be like at your destination. Suits could be expensive or more colorful than fits your personal style. So be prepared.
Other items that may be useful include...an electric adapter. Though most hotels have upgraded to the US-style sockets, some locations still use the Mexican style. If you want to charge your phone or other electric device it won't hurt to bring one along. They are small, cheap and can be purchased at most hardware stores.
A first aid kit is nice to have wherever you go. No reason not to have it when you're out of the country, and have no idea where the nearest drug store is, or even how to ask for what you need.
A water purifier or iodine tablets. On my most recent visits to Mexico I have found the good hotels and resorts have drinking water. If you are not positive about the water, there is no reason to spoil a perfectly good vacation in order to stay hydrated.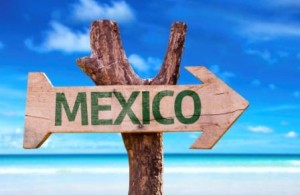 A Rain Coat is needed if you visit Mexico during the rainy season. I did have a rain coat while on my trip and it saved me during a horrendously long, wet, windy boat ride through the bay, when returning from the zip line adventure.
Snorkling tackle can be very nice to have. Rentals can be too big, too small, masks can be stretched out and who wants to share the mouth-piece. If you have the space and will use it, bring it.
The list could go on forever, but then you'd have to check luggage. Enjoy your Memorial Day in Mexico and make a comment if you have additions to the list!