Common Travel Mistakes That Can Ruin Your Vacation in Mexico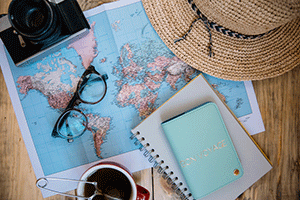 Taking a vacation to Mexico can be an awesome way to experience a different culture and country, to see beautiful sights and to visit historical landmarks. There is no shortage of things to do and fun to be had in Mexico -- but if you are planning a trip, it's important to be aware of some of the pitfalls that can happen during your travels so you can avoid them. Check out some of the most common travel mistakes that can ruin your vacation in Mexico.
Underplanning
You might want to leave details of your trip open-ended so you can fly by the seat of your pants, but in order to get the most out of your time there, it's a good idea to at least have a loose plan of what you want to do. The infrastructure of Mexico can be difficult to figure out so you should have a sense of how long it takes to drive between places, where you plan to say, etc. Mapping out a route and asking for tips on a forum like Trip Advisor in advance will be of great help when you arrive.
Not Knowing Any Spanish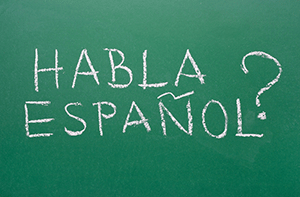 You certainly don't have to be fluent in Spanish to travel in Mexico but it's a really good idea to at least run through a basic book or course so you can communicate a few things in an emergency. Even learning words that will help you order food, ask for a gas station or car help, etc. can be immensely helpful. Bring along an English-Spanish dictionary and/or use a tool like Duolingo to help you with the basics.
Getting a Bad Tour Guide
Find out who the reputable tour guides are in the areas that you're visiting. Like any country, there are good ones and bad ones and you don't want to waste money on one who is a scammer. It's worth it to shell out some extra cash for someone experienced to take you deep-sea fishing, snorkeling or zip-lining, etc. Be sure the companies you use are certified and look for reviews online.
Forgetting Passport
This is a big one. You can drive all the way to the border, but without your passport you won't be able to get in. Your passport has to be valid for six months after the date you intend to leave Mexico. Keep it in a safe place like your hotel safe when you're not using it.
Not Getting a Temporary Vehicle Importation Permit
If you're planning to drive beyond the Mexico free zone, you will need to purchase a Temporary Vehicle Importation Permit so that it's legal to have your car in the country. They aren't expensive and are generally easy to obtain -- and you don't want to be stopped without one.
Not Getting Mexican Auto Insurance
Many drivers think they can just coast into Mexico with their U.S. auto insurance policy and be covered during their trip. You actually need to purchase a separate Mexico Tourist Auto Policy -- otherwise it can get messy if you get into an accident or have any damage to your car or person.
Avoiding these pitfalls can help ensure that your trip to Mexico goes super smoothly and you have the time of your life!