Mexico Customs Prohibited items | Import / Export
Leave the "Garbage Pail Kids" at Home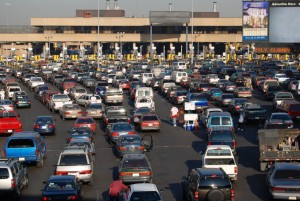 Do you remember those ridiculous "Garbage Pail Kids" trading cards that were so popular back in the late 1980s? Well, if you are planning to visit Mexico, be sure to leave your cherished collection of crass stickers at home. Mexico actually prohibits the import of any articles that contain images portraying "childhood in a denigrating or ridiculous manner, in attitudes which incite violence, self-destruction, or any other type of anti-social behavior..."
Mexico's Strict Weapons Laws
Firearms and ammunition cannot be taken into Mexico, without first obtaining the proper permits from the Secretaría de la Defensa Nacional and also from the Secretaría de Economía. Carrying any firearm, or even a single cartridge of ammunition, into Mexico, without the proper permits, is illegal and carries prison sentence penalties up to a 30 years. A knife or pocketknife, carried on your person in Mexico, is also illegal, and has a prison sentence of up to five years.
Items Prohibited From Importing / Exporting
There are also a number of items that are prohibited from being either imported into Mexico or exported out of Mexico. The totoaba, a rare native fish from the northern Gulf of Mexico, is prohibited, as are all types of predatory fish. Turtle eggs along with turtle skins are not permitted to be imported or exported. Narcotics, as well as some mind altering drugs, such as: poppy seeds, opium, heroin, and marijuana are not allowed. A number of chemical compounds used in insecticides or rodenticides, including; isodrin, aldrin, heptachlor, endrin, hexadrin, leptophos, and thallium sulfate, are also prohibited.
Prescription Medications Require Valid Prescriptions
Possessing prescription medications, without having the appropriate physician's prescription to go along with them, is also illegal. If you need to bring any prescription medications with you during your Mexico visit, it is best to carry them in their original containers. If you are planning to purchase any prescription medications while in Mexico, you will need a valid Mexican prescription.
Agriculture, Livestock Fish and other Food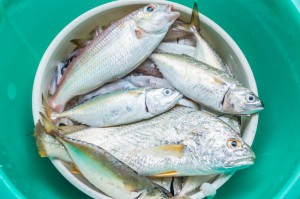 Mexico's Ministry of Agriculture prohibits the import of a number of items because they pose a huge risk for potentially introducing disease or plague into the country. Homemade foods, meats, hay/straw, and dirt are all prohibited from being imported into Mexico. For additional information about what is prohibited, you can visit the Secretaría de Agricultura, Ganadería, Desarrollo Rural, Pesca y Alimentación.