In Search of the Best Mexican Car Insurance Company
Our southern neighbor boasts incredible beaches, fabulous architecture, is rich in history and great food. And, when you visit you will find friendly faces and a culture of celebration. Large festivals like Día de los Muertos (Day of the Dead) and Fiestas de la Vendimia (the Valle de Guadalupe Wine Festival) take place throughout the country and in special locations. If these activities make your heart beat faster and you wish to lounge on soft white sand, hit the waves and watch sunsets surrounded by expansive deserts, find them just a car ride away in Mexico.
Planning can improve any trip, and that's certainly true of a drive to Mexico. Knowing when you want to go, where and how to get there is of utmost importance. Driving in Mexico also requires you to insure your vehicle. If you have little to no experience in choosing an insurer, or if you're trying to find one who stands out, read this article on how to find reputable Mexican car insurance.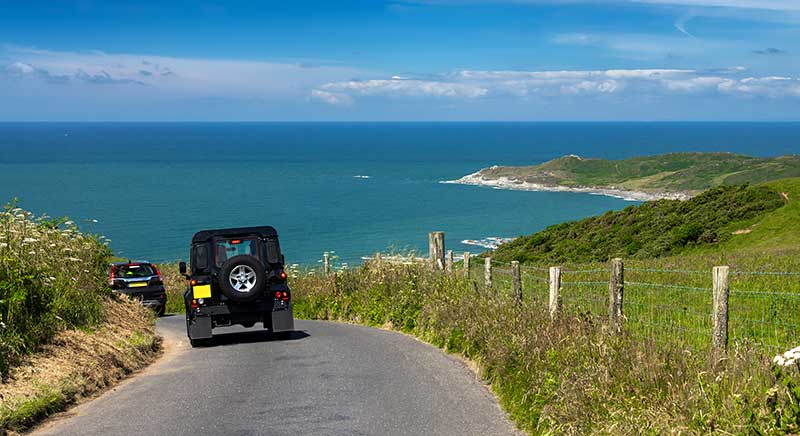 Liability Insurance is Required
The past decade saw many changes to Mexico's road traveling laws. Now, all drivers on federal highways and bridges must carry a liability-only insurance policy.
Also known as third party auto liability insurance, this policy pays expenses related to bodily injury caused to others (the third party), in an accident where you are deemed to be at fault. It also pays for others' damaged property as a result of the accident.
Without such insurance, you'd have to pay those costs out of pocket, and they could be enormous. And, in Mexico you are required to show proof of the ability to pay such expenses before you are release by authorities.
Full Coverage Insurance
As important as liability insurance is, a full coverage policy protects your vehicle (collision) and occupants (medical payments) from accident damage and other kinds of harm, as well as offering other important coverages. Almost all US and Canadian insurers exclude full coverage while your vehicle is in Mexico. And, your lender or lienholder will require full coverage if you drive in Mexico.
Other benefits you are likely to find on a full coverage policy include accident and personal legal assistance, theft, partial theft, vandalism and uninsured motorist.
Upgrades
Superior Mexico insurers will offer more than the basic coverage described above. For instance, liability-only policies could provide coverage for medical payments for the driver and the occupants of his or her vehicle, guaranteed bail bond and legal assistance, needed as a result of an at-fault accident, and travel and roadside assistance. They might also offer higher limits of liability to cover the increased death liability limit, initiated in 2013.
Premier, full coverage policies would have high limits of liability, low deductibles and might also include GAP coverage, which pays the 'gap' between the financed or leased amount owed on your vehicle and the actual cash value. Another benefit might be increased labor rate coverage, which makes it easier to have your vehicle repaired in the U.S.
Financial Stability
When trying to find the best insurance for Mexico you will want to know about the insurers' financial stability, claims history and customer service quality. A.M. Best and Standard & Poor's keep track of this information for all insurers and rate them accordingly. The highest A.M. Best rating is A++, and Standard & Poor's is AAA. C is the lowest rating given by both, except for those in default, which get D's. We suggest you look for an insurer with an A rating or better.
The Better Business Bureau (BBB) monitors firms to ensure high quality standards. Accreditation means the company properly addresses consumer complaints, among other best practices.
Additionally, you may want to know how long the insurer has been in business. A company with a long history generally is around for the long haul and is better able to pay claims, as well as stay above water during poor financial times.
Other Considerations When Choosing a Mexico Insurer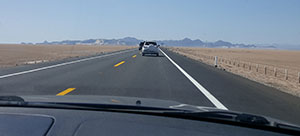 Does the insurer offer policies in English? If the policy is only offered in Spanish, will you understand the terms and conditions in the event you need to use your insurance?
Does the company offer bilingual claims adjusters, agents and legal assistance professionals? If you can't speak to the adjusters and legal agents, it will be difficult to communicate about a claim or other problems that may occur where you will need to contact your insurer.
Are your insurance documents available online? In the event you lose your policy terms and conditions, can you reprint them? Will you be able to refer to them as needed?
Is legal assistance part of the insurance package, even if it's a liability-only policy? Legal assistance is helpful in the event of an at-fault accident, and in Mexico you are considered guilty until proven innocent. Having this help, along with guaranteed bail bond, keeps you out of a Mexican jail.
Can you compare multiple insurers in one place? You will likely save time and money if you are able to compare multiple insurers, their prices, and coverage in one place, rather than searching individually.
An MGA to the Rescue
Reputable insurance companies often partner with managing general agents (MGAs). An MGA is given underwriting authority from the insurer, allowing them to administer contracts. MGA's are commonly used when specialized expertise is needed, particularly in certain areas (like Mexican insurance needs among U.S. and Canadian residents who are driving to Mexico).
---
Now that you know the ins and outs of choosing a Mexico insurer, you're ready to purchase a policy and hit the road. Don't forget your sunscreen and bathing suit!
---
The Best Mexican Car Insurance
Mexpro is an MGA specializing in Mexican insurance. Since 1999, when we opened our doors, we have sold over one-million policies.
Several factors set us apart from our competitors. Mexpro only works with A.M. Best A-Rated companies and we have BBB accreditation. Our agents are bilingual, as well as the claims adjusters and legal teams provided by our insurers. Our insurers are some of the best, longest standing companies in Mexico.

Many of our insurance programs were developed in-house with our insurance partners. Mexpro's proprietary MexVisit® travel assistance is included in all our Mexico insurance policies. It was designed in-house and provides personal and legal assistance, guaranteed bail bond, roadside assistance, and medical evacuation services, in addition to travel assistance.
All of Mexpro's full coverage policies include a $500,000 liability limit. Our liability-only policies allow you to choose up to $500,000.
Mexpro's liability-only policies come with additional coverage including medical payments for the driver and occupants of the driver's vehicle, as well as MexVisit®. Our full coverage policies include standard coverages in addition to an uninsured motorist deductible waiver, increased labor rate for repairs in the U.S., and gap coverage, as well as MexVisit®.
Mexpro's online quoting system may be the industry's most technologically advanced. Super fast and accurate, you can also count on SSL-encryption for the tightest security. We also offer a staff of highly experienced, licensed and bilingual agents, many of whom have been with us for 10 years or more, to service policies by phone and answer questions.
For these reasons and more, we believe Mexpro is the best option for covering you and your vehicle while driving your car in Mexico. Buy a policy online, quickly and easily, or call us at 855-MEXPRO1 (639-7761). Have a great trip to Mexico!