What to look for in a Mexican Insurance company?
Can you trust your Mexican insurer?
Mexico insurance companies are notorious for not paying claims, being unreliable in the event of an accident, and going out of business. Getting and using Mexican insurance could be a sketchy prospect. However, those that are fueling these claims usually purchased from fly-by-night companies that they knew little about.
How can I tell if an Insurance company is good?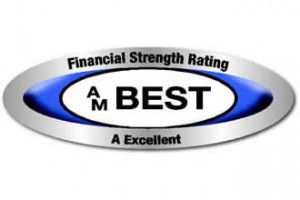 A.M. Best is a company who provides "grades" for an insurance company's ability to pay claims, their history and reputation in paying claims, and financial solvency. Most US companies, from whom people purchase, have no worse than an A.M. Best rating of an A-. In Mexico, it's been a different story, as a third party (like A.M. best) rating, was not required.
In April of this year a new law, called Solvency II, changed things up. With the purpose of creating accountability for Mexican insurers, it requires all insurance carriers to have their books audited by a third party like AM Best or Standard and Poors.
If you are getting a quote from a managing general agency (MGA), like Mexpro, in the US, you will want to look for Better Business Bureau accreditation. This certificate ensures the business has a commitment to making a good faith effort to resolve any consumer complaints and is continually in compliance with these standards.
You may also want to check Trip Advisor reviews and Google reviews for more information on the quality of the insurance company you are considering.
Since its inception in 1999, Mexpro's Mission has been to provide reliable insurance in Mexico. We use the A.M. Best rating to determine what Mexican insurance companies we use for our customers. It's a primary qualifier of our partners. Mexpro also maintains Better Business Bureau accreditation.
When choosing Mexican insurance, we advise you choose an insurer with an A-rating, whether you purchase from Mexpro or not. Below are the things to look for when purchasing insurance for Mexico.
Top Things to Look for in a Mexican Car Insurance Company
(All are provided by Mexpro)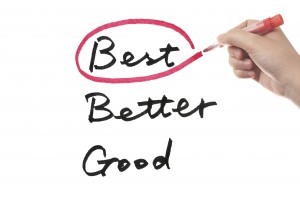 1. A.M. Best A-Rated (financially secure) companies
2. Better Business Bureau Accreditation
3. Easy-to-use, easy-to-understand quote forms
4. Ability to purchase a policy quickly (10 minutes or less). Note: Mexico insurance companies require more information than US insurers, so it will take you a few minutes longer than getting a Geico policy.
5. Ability to modify old policies & buy faster
6. Secure transactions
7. The ability to add on various coverage options: travel/medical, boat, travel trailer, motorcycle, towed items, theft, emergency evacuation
8. You can compare price and coverage side-by-side simply, online
9. Ability to purchase on your mobile phone and have documents delivered to you via email
10. English/Spanish speaking customer service representatives
11. Insurance information is immediately available to authorities in Mexico through the Internet
12. Assistance provided in the event there is a problem with your claim
13. English/Spanish speaking representatives and adjusters from the Mexican insurance company (in Mexico) in the event of a claim
14. Immediate Legal Assistance, from insurer in Mexico, if Needed after an accident