Helpful Tips on Emergencies in Mexico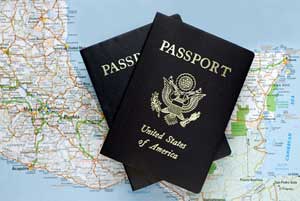 Mishaps are part of life, and though we may do everything we can to avoid them, they sometimes do happen. So it's good to know how to take care of yourself and your family in the event of an emergency while on vacation in Mexico or while traveling in Mexico.
Cell Phone Use
Most pay phones in Mexico do not accept change. So you will either have to purchase a phone card from a Mexican grocery store or vendor or make it so you can utilize your cell phone in Mexico.
To use your cell phone in Mexico you must first unlock it so you can use a carrier other than your U.S. or Canadian carrier. You may have to contact your service carrier to get help with this. When you get to Mexico purchase a SIM card from a Mexican carrier and replace it with your current SIM card. (Don't lose your SIM card so you can use it when you return to your home country.) You can either purchase 'pay as you go' cell service or sign a contract with one of the Mexico cell companies. Click here to learn more about cell service in Mexico.
Emergency Phone Number
Like the emergency 911 phone number in the U.S., Mexico has it's own emergency phone number. Now that you have your cell phone set up to work in Mexico, you can simply dial 060 if you have an emergency there. Save this number in your contacts so you won't forget it.
The Green Angels
The advantages of driving on toll roads in Mexico is they are wider, better roads, with less traffic. Most importantly, though, Mexico toll roads offer Green Angel road service. The Green Angels provide free roadside assistance to help motorists experiencing difficulties on Mexican toll roads. They can be a lifesaver to travelers.
Mexican Insurance
If you are involved in an accident while in Mexico, you are required to pay any damages you cost to the other vehicle and occupants before you can leave the scene. If you are unable to pay, you will be placed in a Mexican jail until you can pay. Therefore, it is imperative to have a minimum of liability coverage when you drive to Mexico. In addition, you want to be insured by a reliable Mexican insurance company who can be contacted at any time while you are traveling in Mexico. Research your Mexican auto insurer online. Be sure you have a solid auto insurance policy from an A-Rated (by A.M. Best) Mexico auto insurer.
Travel insurance covers you in the event of medical emergencies, legal difficulties, ATM robbery and other problems that can occur while traveling anywhere. If these things are important to you, look into travel insurance or assistance services. Be sure you can reach a representative any time of day or night, as most problems do not occur during the ideal times of the day. Oftentimes you can find travel insurance from the same company who provides your Mexican auto insurance.
Itinerary and Passport
Leave a copy of your itinerary, insurance information and passports with a family member or friend in your home country. If these items are stolen, you want to have an easy way to get that lost information.
Register with the U.S. Embassy
Register with the U.S. Embassy where you are staying if staying longer than three days. If there is an emergency while you are visiting Mexico, the U.S. Embassy or the nearest consulate office can offer the quickest and most effective assistance. In addition, the embassy will contact you and help you in the event of a natural disaster or other life-threatening emergency.
Chances are, you won't experience an emergency while you travel or vacation in Mexico, but it's always best to be prepared. Follow these helpful tips to keep you and your family prepared--just in case.