What Do The A.M. Best Insurance Ratings Mean?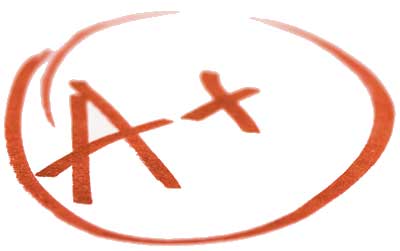 One of the most common questions we get is whether or not our companies can be trusted. Clearly, if you are going to invest the time and money into buying insurance you want to make sure the insurance company honors their promise to pay your claim.
A Short History on Mexican Insurance
In the past it was not essential for Mexican insurance carriers to get a third-party rating, meaning their financial situation could not be verified and could have been extremely poor. This created a lack of confidence in consumers' minds. Things changed in 2015, when all Mexican Insurance companies were required to get rated, which meant that, for the first time ever, consumers could get a peek at a company's ability to pay a claim.
Do U.S./Canadian Insurance Companies Have to Get Rated?
For most markets in the U.S. and Canada, insurance companies understand that being A Rated is expected, not a luxury.
In the U.S. most agents can't sell carriers that have a rating less than B++. So, having an A rating of some sort, such as an A- (Excellent), an A ( Excellent), or an A+ (Superior) is important to insurance companies, agents, and most importantly you.
Who Does the Insurance Ratings?
Ratings are done by a qualified third party who looks at the company's books and confirms the company's ability to pay claims, among other things.
Usually ratings are awarded by one of two companies A.M. Best or Standard and Poor's. The process is strenuous for the companies and they have to show how much business they write, what kind of business, what their prices are in relation to the claims they receive, what their losses could be, how much cash they have on hand to handle those losses, what kind of reinsurance they have and how much. The long story short is that the third party looks at all the assets and liabilities and gives a financial grade.
For large international insurers the rating agencies will follow this same process, but consider the business as a whole, including all of the company's subsidiaries whether they be in the U.S., Canada, Europe, Mexico, or wherever. In this case the regional carrier may not carry a rating on its own, but as a part of the group.
Mexpro Measures Up
If you purchase from Mexpro you can be certain that we only sell carriers with at least an A Rating. If you purchase from another broker, make sure the carrier you purchase from has an A.M. Best A insurance rating, otherwise you might be saving some money up front—only to purchase headaches later.