Who are Mexpro's Mexico Insurance Partner Companies?
Cowritten with: Sara Holsen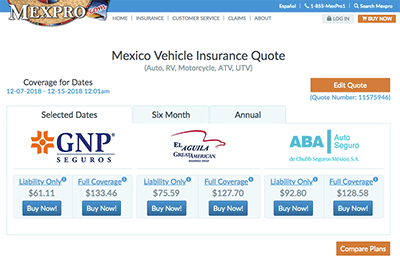 When you receive your Mexican insurance quote from Mexpro, you may find yourself wondering who the insurance companies, that you are choosing for coverage, are. If their names don't ring a bell, and you need help deciding who to select, read on.
Mexpro works with three Mexico insurance companies, whom we call our partner companies. These three companies include: ABA Seguros, El Aguila Compañía de Seguros and Grupo Nacional Provincial (GNP). Mexpro will only partner with A.M. Best A-Rated companies, and these three fit the bill.
A.M. Best Company is a privately-held credit rating agency who analyzes and rates the financial stability of insurers worldwide. They review a company's fiscal statements, operating performance, business profile, security and history of paying claims within a stated period of time. They have six ratings that mean a company is 'secure' (A++ to B+) and 10 ratings that mean a company is vulnerable (B to S). 'S' means the rating was suspended.
Although all our partner companies maintain an A rating or better, individually they each have their own unique qualities and benefits. And, some are part of bigger organizations you may recognize.
ABA Seguros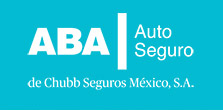 Mexpro insures autos, RVs, trailers, motorcycles, and ATV/UTV through ABA Seguros. ABA has twenty-three locations throughout Mexico.
ABA Seguros began selling insurance in 1958. Mexpro developed a strong relationship with them in 2006 and has been selling their products since.
ABA was purchased by Chubb in 2013. Chubb is an American corporation that is part of the largest group of insurance and bond companies in the world. Since ABA Seguros still operates under that name, Chubb is called their "parent company."
Chubb has thirty-seven U.S. locations, but are also located in fifty-four countries worldwide.
ABA has an A+ or 'Superior' A.M. Best rating, while Chubb maintains an A++ (also 'Superior') A.M. Best Rating. These ratings give ABA a rather credible platform.
ABA has a variety of coverages in a handful of areas that make them stand out from the competition. To see how ABA coverage compares to our other providers see the table below.
ABA's mission statement reads, "Our mission is to offer excellence in service through our employees and insurance agents, always maintaining our philosophy which is based on three principles: servicing the client, respect towards the public and our competitors, striving for excellence." Backed up with their ratings, it's obvious their priority is to best serve their customers.
With an ABA Seguros policy, there is no doubt that you will receive reliability and excellence.
El Aguila Compañía de Seguros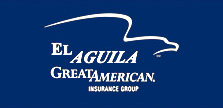 Another partner of Mexpro's is El Aguila Compañía de Seguros, or El Aguila for short. Mexpro's El Aguila policies cover autos, RVs, trailers, motorcycles, ATV/UTVs, as well as boats and watercraft. Mexpro is the exclusive distributor of El Aguila products in the U.S., and we have been working with them since 2014.
Their head office is located in Mexico City and they have five other offices spread throughout Mexico. Established in 1944, El Aguila has been proudly open for seventy-four years.
El Aguila has an A.M. Best rating of A- or Excellent. Their parent company, Great American Insurance Company, is located in Cincinnati, Ohio and carries an A+ or superior A.M. Best rating.
El Aguila has coverage similar to ABA Seguros. Please view the coverage comparisons in the table below.
El Aguila's mission states they want to "...create values for our shareholders and collaborators through innovation and recognition" and they are "...constantly looking for your satisfaction". El Aguila has a strong message and reliable coverage.
Grupo Nacional Provincial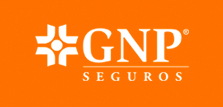 Grupo Nacional Provincial or GNP for short, insures autos, RVs, trailers, motorcycles, ATV/UTVs, and homes in Mexico through Mexpro. GNP was established in 1901 and is one of the largest business conglomerates in Mexico. As such, their offices are located in Mexico's capital city, Mexico City. GNP was Mexpro's first Mexico insurance partner!
GNP's parent company is Grupo Bal, a group of privately held Mexican companies. GNP, has an A.M. Best rating of A- or excellent.
Mexpro provides homeowners insurance policies solely through GNP.
Unlike ABA and El Aguila, GNP has a lower fixed deductible for theft coverage of $500, with their full coverage extended policies. ABA and El Aguila offer a less desirable higher deductible of $1000.
GNP cares about their customers, and they are dedicated to the country of Mexico. Their mission statement expresses their "...commitment to contribute to the development of the country. Our social actions also include the promotion of a culture of insurance, financial forecasting and health that benefits the Mexican population."
Mexpro takes pride in working with the top insurers in Mexico. Each company is well established and has a strong history of paying claims. They are pillars of financial stability, both individually and through their parent firms. For these reasons, and their A.M. Best A-ratings, they can be trusted in the event of an accident in Mexico. That's what's important to Mexpro, and that's how we do business.
Coverage Comparisons for Mexico Auto/RV Insurance
ABA
El Aguila
GNP
MexVisit® Travel Assistance
Collision Damage Deductible
Partial Theft & Vandalism Deductible
Uninsured Motorist Deductible Waiver
Increased Labor Rate (for U.S. repairs)
$50/hr cars
$55/hr trucks
$70/hr RVs