What Do I Need to Get a Mexican Car Insurance Policy?
Whichever Mexico destinations you're driving to, prepare to be stunned. Whether you encounter volcanoes or volcanic salsa, salt lakes or salty margaritas, peaks or canyons, archaeological sites or cosmopolitan resorts, a world of wonders awaits. And, with proof of Mexican car insurance and other travel documents, you should be good to go.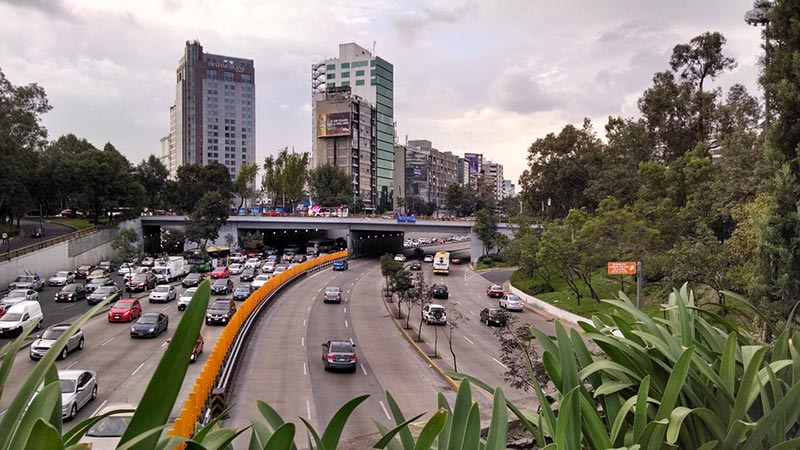 Wait, you say: Why do I need Mexican car insurance? What does it cover, anyway? How long will it take to buy it online? And what personal information do I need to get a policy?
Mexican Auto Insurance Requirements
Mexican law states that all drivers on federal highways, including all of those with foreign license plates, must have liability insurance from a Mexican insurer.
Your liability policy covers the cost of injuries and property damage to others (third parties), and the death of a third party, if you are determined to be at fault in an accident.
Because a 2013 law holds drivers responsible for as much as $300,000, and sometimes more, in an at-fault fatal collision, Mexpro recommends a liability limit of at least $300,000.
If you lack such a policy and cause a car crash, you could face legal repercussions that at best could delay your travel. And, worst-case scenario, you could go to jail.
Despite that mandate, it's better to choose a full coverage car insurance policy. With full coverage, you get liability coverage and much more.
In the event of an accident, you'd be reimbursed for damage to your auto, and medical costs acquired by yourself and your passengers. You'd likewise be covered under a wide range of other scenarios, among them car theft and vandalism.
With full coverage, you also get GAP coverage, which pays the difference between your vehicle's actual cash value and what you still owe to finance it. Furthermore, full coverage underwrites U.S. labor rates if you prefer to get your vehicle repaired in the United States.
How to Purchase a Mexican Insurance Policy
Fortunately, obtaining a Mexican car insurance policy can be quick and painless — and obtaining a free quote is even easier! For fastest results, have certain items on hand before filling out the convenient Mexpro online quote form:
Know the dates of your Mexico trip: the day you'll enter and the day you'll exit.
You'll need your vehicle's year, make and model.
Find the actual cash value (ACV) of your auto.
After you fill out the one-page quote form, you'll be provided quotes from three of the top Mexican insurance companies. Liability and full coverage prices will be shown. Note that some older vehicles with low ACVs will only be offered the liability option.
Your quote will display daily rates, for the dates of your travel. However, you can click on the tabs above the quote to see discounted six-month and annual rates. With this information, you can compare companies, coverage and prices.
When you've made your decision and you're ready to fill out the application and purchase car insurance, you'll need:
Your vehicle identification number
The name of your U.S. or Canadian auto insurance company, and the policy expiration month and year, which you can find on your insurance card
A credit card or log in information for your PayPal account for payment
If you're fully prepared, you should be able to get your insurance quote, make your purchase, and print a copy of your new policy's terms and conditions in 10 minutes or less.
Be sure to keep a copy of your terms and conditions, which will be emailed to you, on your person as you travel. And, savor your journey throughout our gorgeous neighbor to the south.