Border Crossing Trusted Traveler Programs
The FAST Pass and SENTRI Pass Programs
FAST Pass for Commercial Carriers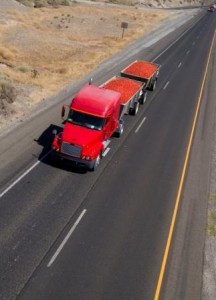 FAST stands for "Free And Secure Trade," and the FAST program is designed for trucks that carry commercial cargo into the U.S., from Mexico or Canada. FAST pass specifically applies to shipments that have been predetermined to be a low risk to security. Commercial carriers must pass background investigations and meet eligibility requirements in order to qualify for a FAST pass. Also, every link in the carrier's supply chain, all the way from manufacturing to the delivery, must obtain certification from the Customs Trade Partnership Against Terrorism program. Additionally, routine assessments are conducted by U.S. Customs and Border Protection authorities, to determine the effectiveness of each facility's security measures. To apply for a FAST pass, you'll need to have a commercial driver's license, a passport, and if it is applicable, a permanent resident card. The FAST pass provides some time saving advantages for commercial cross border shippers, including: dedicated border entry lanes, expedited processing, fewer inspections, and reduced delays. To get more information, you can visit the U.S. Customs and Border Protection website's "Online Application for U.S./Mexico Highway Carriers."
SENTRI Pass for U.S./Mexico Commuters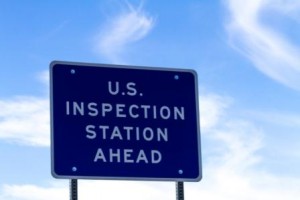 SENTRI stands for "Secure Electronic Network for Travelers Rapid Inspection," and it is intended for low risk frequent travelers. The SENTRI pass is a great option for daily commuters crossing into the U.S. from Mexico, since it provides dedicated lanes, with quicker processing, and fewer delays when crossing the border. To obtain a SENTRI pass, you'll have to submit an application, attend an interview with a US Customs and Border Patrol official, and voluntarily undergo a comprehensive background investigation. The documents that will need to be presented when applying for a SENTRI pass include: a passport, a driver's license, and if applicable, a permanent resident card.
Mexico Auto Insurance for U.S. Cars
If you are driving your U.S. plated vehicle into Mexico on a continual basis, throughout the year, you can save money by purchasing an annual Mexico Tourist Auto Insurance policy. In the long run, an annual, or even a six-month policy will end up costing significantly less than repeatedly purchasing many different daily policies. Be sure to carefully choose a Mexico Auto Insurer that is reputable and reliable. It is also highly advised that  travelers should purchase Travel Medical Insurance for Mexico.
Applying for Trusted Traveler Programs
SENTRI pass and FAST pass are both part of the U.S. Customs and Border Protection service's Trusted Traveler Programs. To apply for a Trusted Traveler Program, you can visit the U.S. Customs and Border Patrol's Global Online Enrollment System.