Top 5 Reasons to Get Homeowners Insurance in Mexico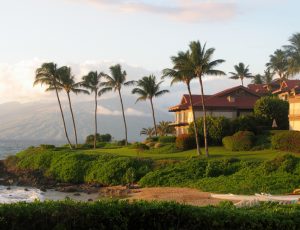 Mexpro.com is now offering American style homeowners and condo unit insurance in Mexico. This is an all-risk coverage insurance policy that will give part- and full-time homeowners a solution to protecting their home or rental property in Mexico.
 
1. Your personal property will be fully insured. In the event that your Mexican home or rental property is robbed, you will be reimbursed for the value of your lost possessions up to the policy limits. With Mexpro.com's Homeowners insurance, both replacement cost and actual cash value settlement limits are offered as options. This is not offered by most traditional homeowners insurance policies provided by local Mexican companies.
 
2. Coverage for earthquake, hurricane, and flood are available from Mexpro.com. Each year, Mexico is hit by destructive hurricanes and is frequently rocked by violent earthquakes. If you are in an area that is affected, the resulting damage to your property or personal possessions could be extensive. Mexpro.com's Homeowners insurance will give you solid protection and favorable deductibles and co-payment options.
 
3. Mexpro.com's Homeowners insurance policies will include electronics in your Personal Property Limits. You are rest assured your electronics are safe while they are with you in Mexico.
 
4. Renters Liability. Renter's liability is rarely offered by standard Mexican insurance companies. If it is, it is by expensive endorsement. With Mexpro.com's Mexican Homeowners insurance, Renter's Liability is standard. This means that if you are held liable for bodily injury incurred by your renter, you have insurance coverage to protect you under Mexpro.com's policy.
 
5. Low deductibles. Mexpro.com's Mexican Homeowners insurance policies offer low fixed deductibles as an option. Traditional Mexican companies typically offer high deductibles with an oftentimes confusing percentage base.
 
To Learn More Specifics about Mexpro.com's Homeowners Insurance click here to see a comparison of coverage between Mexpro.com and other Mexico Home Insurance companies.