Holy Week Traditions in Mexico
Visit Mexico during Semana Santa and you will experience age old traditions and celebrations rooted in the Catholic religion and Indigenous cultures, making Mexico a historic and unique destination.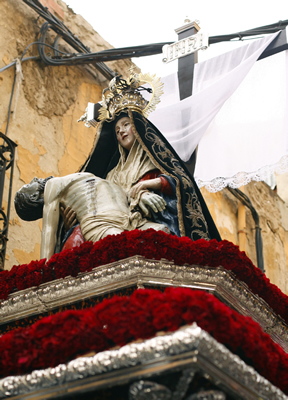 It does not matter where you live or where you are from, Mexico has something for everyone and Semana Santa (Holy Week) offers the perfect opportunity to be a part of the distinctive culture of Mexico. If you feel like getting a completely new experience, pack your bags and head to Tarahumara in the State of Chihuahua. A community who has kept their original traditions for almost 400 years, it is during this week they celebrate their dependence on God. All Semana Santa activities are centered on the conflict between good and evil. Everyone is an active participant in the celebration's processions and dances; there are no spectators.
Want something reticent? Then head to the city of San Luis Potosi and mourn the Passion of Christ with the Procession of the Silence. During this procession the whole city mimics a gigantic church. Members of various religious brotherhoods carry large platforms with religious images while marching through silent streets, full of spectators.
If what you need is just to relax and enjoy the sun and the sea then visit one of these Mexican beaches: Puerto Penasco and Magdalena de Kino in Sonora, the Nayarit Riviera or Costa Esmeralda, Veracruz are a few options that offer spectacular beaches and amazing food.
We've presented just a few recommendations, but you can experience the traditions of Holy week no matter where you go in Mexico, a country where tradition and faith go together...