Bahía de Los Ángeles Wears Many Hats
Off the top of your head, try to think of a hidden little gem of a vacation spot that isn't in a faraway land, run over by hoards of travelers, is easy on the budget, and ideal for water sports, avid fishermen, hikers, naturalists, and beachcombers alike. While the list you think of will be undoubtedly short, Baja's Bahía de Los Ángeles should sit atop the perch.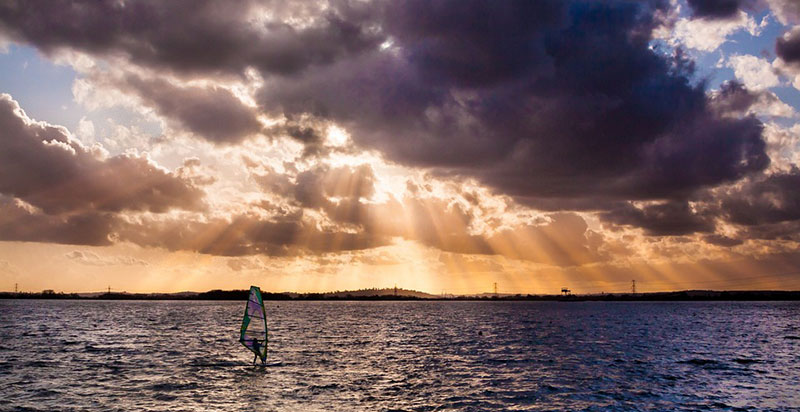 A quaint, charming fishing village that personifies Old Baja, Bahía de Los Ángeles is also a burgeoning destination for thrill seekers and nature lovers too. A ten-hour drive from either Tijuana or Mexicali, it sits on the western side of the Sea of Cortez. Don't think the drive is strictly a means to an end, however, because getting there is part of the fun.
A Memorable Drive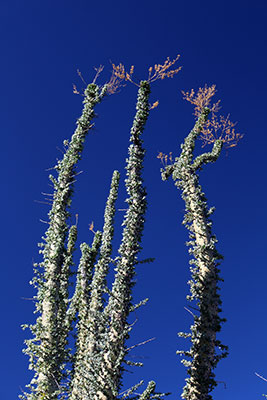 Even the drive getting to Bahía de Los Ángeles - better known as LA Bay in the gringo vernacular - is a memorable one. The Cirio Cactus, also known as the boojum tree, grows within a 100-mile radius of LA Bay and can make you feel like your winding through an exotic landscape straight out of a Dr. Seuss book. In fact, the Área Natural Protegida Valle de Los Cirios, the protected lands surrounding the bay, is the only place the alien-looking cactus grows in the world and definitely makes the drive special in its own right. In other words, about halfway to LA Bay from either Ensenada or San Felipe, from the northern border, don't be surprised if you suddenly feel like you're on a different planet.
The Lay of the Land
As a desert village sitting on the edge of the gulf, LA Bay is arid and warm, with strong westward winds that can come out of nowhere - one of the reasons windsurfers make frequent pilgrimages to LA Bay.
The bay itself is protected by a series of islands, most notably Isla Coronado - also known as Smith Island - is a technically an active volcano, but last vented steam nearly 500 years ago. Further out, Isla Ángel de la Guarda - Archangel Island - is an uninhabited, protected island that, along with the surrounding archipelago, provides a home to many sea lions, turtles, whale sharks, and a variety of birds and reptiles.
Hospitality, Curiosity, and So Much More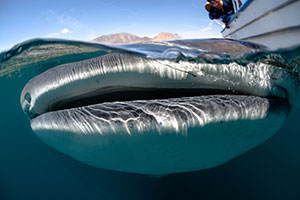 A handful of smaller hotels are spread throughout the village for lodging options, as well as many restaurants and cantinas. A small medical clinic is open in the town center and a few stores are available for daily necessities. The town also boasts the Museo de Naturaleza y Cultura, a museum with a wide variety of exhibits that includes local marine and wildlife, reproductions of cave paintings from the ancient native tribes, and pictures that capture the bay's culture and rich history.
Just outside of the city limits, a small hatchery provides tours of a local sea turtle habitat that is popular with kids and adults alike. For a more in-depth perspective of the local history, Misión San Borja de Adac, one of Baja's most remote missions, is only 2 miles south of town. Founded in 1762, the mission provides a rare view into the region's little-known colonial history.
So Many Things to Do
From kayaking and windsurfing, world-class fishing to pristine hiking trails, LA Bay is an outdoor adventurer's paradise. After receiving federal protection in 2007, marine life has exploded back to past levels, making Bahía de Los Ángeles a truly unique destination for anyone that wants to experience the pristine coastal waters that defined so much of the Sea of Cortez in the past.
Many of Mexico's most memorable spots lie a bit off the beaten path. Bahía de Los Ángeles is the epitome of that notion, offering equal parts thrills, culture, fun, and relaxation for anyone willing to give the charming sea town a visit.