5 Must-See Spring Break Destinations in Mexico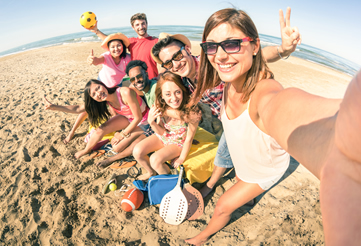 Mexico is one of the world's premier vacation spots, and one of the top places to go for spring break. The country is home to world-class resorts, gorgeous beaches, delectable cuisine, and a warm spring climate offers lots of opportunities for outdoor fun. And, each region has something special.
If you're trying to decide where to travel for spring break, consider these five hot spots.
Ensenada
Located just 68 miles south of the border, Ensenada is an ideal vacation spot for anyone in the Southwest looking for a convenient location. In the spring, the Pacific is calm and perfect for snorkeling, scuba diving, fishing or surfing.
Be sure to make your way to First Street, located downtown near Highway 3. It's home to an array of restaurants, clubs, and shops, most of which are within walking distance of each other. From First Street, it's just a short drive to the beach, where you can mingle with other spring breakers from around the world.
If you happen to be in Ensenada around March, make time for the Ensenada Beer Fest, which has live music, food, and beers from all over the globe.
Guaymas
Guaymas sits on the Gulf of California in northwestern Mexico. You can walk or drive around town to see examples of fine Mexican architecture like San Fernando Church, Municipal Palace, and the Old Prison of Guaymas.
If your spring break just so happens to be scheduled around the week of Lent, you can attend Carnival, a massive celebration with parades, performances, and parties that span the entire city.
Acapulco
The two bays of Acapulco, Santa Lucia and Puerto Marques, lure visitors to the area. The nightlife is festive, especially during spring break when thousands of people flock to the city. Live music is a big draw for clubs and bars, most of which can be found downtown.
Acapulco is also an excellent spring break location for families, as it offers many activities for kids.
Puerto Vallarta
Hanging out on the Malecon or strolling along Los Muertos Beach can be a pleasant way to spend an afternoon during your spring break. While you enjoy the sea breeze in Puerto Vallarta, you'll have a wealth of eclectic restaurants and shops to choose from. In the beautiful Old Town district, you'll find hotels of all styles. Whether you prefer the grandeur of a modern five-star resort or the beauty of classic Spanish-style architecture, you can find an ideal spot for your vacation.
In April, you can stop by the annual Puerto Vallarta Taco Festival and try a range of authentic tacos. You'll find casual street tacos, fancy gourmet varieties, and much more.
If you're looking for a little adventure, you can head out of town and take a boat into the back country. There, you can go hiking or even zip-lining through the tropical forest.
Riviera Maya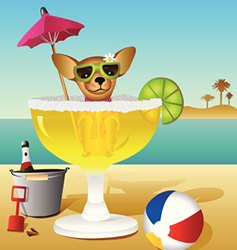 Located in the northeastern Yucatán Peninsula, Riviera Maya has some of the best beaches and resorts along the Caribbean coast. Most hotels are right on the shore, making it easy to just step outside to soak up the sun or splash in the water. You can enjoy horseback riding, hiking, or exploring ancient Mayan ruins in Tulum. After a busy day of activities, you can relax in one of the many restaurants or bars on the beach.
During Easter week, each town and village hosts its own vibrant festival with games, food, parades, and activities. If you're lucky enough to be in the region during the festivities, you'll be able to mingle with the locals and take part in their week-long Easter celebrations.
Whether you prefer to party with other vacationers or experience the breathtaking beauty of an ancient ruin, Mexico is rich with activities to make every spring break memorable. Discover why so many vacationers flock to this exciting country every year.