What Are the Best Beaches in Baja California Norte?
If you believe life's a beach, you'll want to drive to Baja California Norte as soon as possible. Mexico's northwestern region accommodates all kinds of beachgoers. Whether you like relatively quiet expanses of sand or bustling seaside resorts, you'll find an ideal spot there.
These five beaches are among the finest in Baja California Norte — or anywhere else, for that matter.
1. Rosarito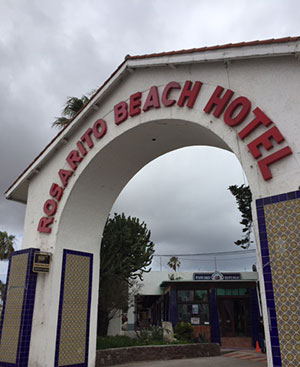 It's a must-see for movie buffs. A number of films were shot in and around Rosarito, including "Titanic," "Pearl Harbor" and the James Bond flick "Tomorrow Never Dies."
What's more, stars from Hollywood's golden age, including Frank Sinatra and Marilyn Monroe, frequented the Rosarito Beach Hotel. This hotel still offers extraordinary views, and it's surprisingly affordable. You can also find great deals at other elegant hotels here.
Today, this area is known for its nightclubs, art galleries and extensive crafts marketplace. The international restaurants and craft beers are likewise strong draws. You can take surfing lessons, too. And this town is just 20 miles south of San Diego along Interstate 5 or Interstate 805.
2. Estero Beach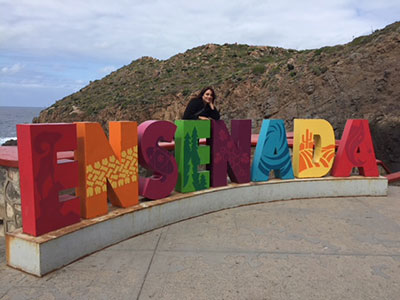 A trip to Estero Beach, the most popular beach in the city of Ensenada, can be a soothing experience. You can commune with nature by viewing playful dolphins, sea lions and seals, or kayak to your heart's content.
If you'd like to venture away from the beach for a few hours, you'll find picturesque wineries in nearby Valle de Guadalupe. There's also the famous La Bufadora, a marine geyser that erupts constantly.
With its private beach, sushi bar, spa and cultural museum, the Estero Beach Hotel & Resort is a destination in itself. But many other fine and economical hotels are located within six miles, and gaming lovers will be particularly interested in the San Nicolas Hotel and Casino.
To get to Estero Beach, start at the border between San Diego and Tijuana, and travel south for about two hours; you'll pass Rosarito on the way.
3. The Beaches of San Quintin
Almost three hours south of Estero Beach via Highway 1 is another beachy paradise: San Quintin. It's an agricultural powerhouse that produces huge quantities of berries and tomatoes. It's fun to visit the local orchards, abalone farms and oyster farms.
You needn't go to an oyster farm to see oysters, though. If the tide is low, you'll probably see these mollusks all over the sand.
Among the beaches that San Quintin Bay bestows are Playa Pabellón and Playa Santa María, which extend for 10 miles. At Pabellón, you can camp on the beach. Just be sure to get directions to the beach ahead of time as many roads in the area are dead ends.
Along the Pacific coast, sand dunes stretch as far as the eye can see, and you can race up and down them in an off-road vehicle.
What's more, you can blissfully lose yourself amid the towering pines of Sierra San Pedro Mártir National Park. And you may find yourself unable to stay away from the town's many seafood and taco stands.
The community's hotels are plentiful and high in quality. Standouts include the Old Mill Hotel, which was once a wheat mill, and the Hotel Jardines Baja, which envelops guests in lush tropical gardens.
4. South Beach
San Felipe borders the Sea of Cortez on Baja California's eastern coast. It was founded in 1916 as a shrimping community. It remains a shrimping community, though tourism is now a major part of its economy.
This town's South Beach has hiking trails, mountains and outstanding fishing conditions, and is home to many adorable pelicans. The sea water is extremely salty, which means you'll really have a bounce in your step as you wade. All in all, South Beach is an unhurried and often uncrowded place to be.
Charming hotels and haciendas abound, and they keep growing in number. Stella del Mar, for one, has oceanfront bungalows and a private beach. You could also camp on the island Roca Consag, a terrific whale-watching spot.
You can get to San Felipe from the Mexicali border by taking Highway 5 for about two hours.
5. Bahia de los Angeles
The name "Bahia de Los Angeles" can refer to a bay that's connected to the Sea of Cortez or to a fishing village on that bay's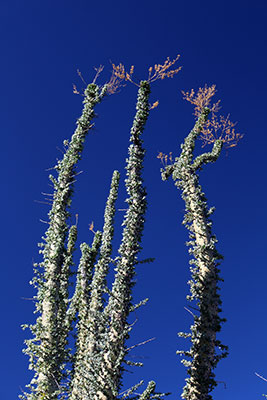 shores. This village is the remotest place on this list, and the scenery is spectacular. The ocean waters are an enchantingly deep blue. And the bay holds 16 islands that you can visit.
Of special note are the region's soft-wooded Cirio cacti, or boojum trees. They're native only to the Área Natural Protegida Valle de los Cirios, a nature preserve near the bay. Their height and unusually twisted shapes lend them an ethereal, dreamy quality.
Animal lovers cherish Bahia de Los Angeles. Here, sea lions sun themselves. Whales float by. In the summer, whale sharks (which aren't dangerous) traverse the waters, and a great variety of eye-catching fish roam to and fro.
The most popular activities in this town are water sports: water-skiing, swimming, windsurfing, fishing and kayaking among them.
Out of the ocean, you can hike, mountain bike, or venture into the desert to take in ancient rock paintings and the proud Mission San Francisco de Borja. You could also visit a turtle research station or a historical museum. Plus, you'll never forget an evening of stargazing or a breathtaking sunset at the Bay of the Angels.
This town boasts several hotels. Hotel Villa Vitta lets you park an RV, and it serves traditional Mexican dishes. Los Vientos Hotel provides tour boats and direct beach access.
From Mexicali, Bahia de los Angeles is more than a seven-hour drive. Head down Highway 5 and then Highway 1.
Once you experience one of these beaches, you might want to explore them all. Who could blame you? With fabulous cuisine, idyllic weather and swaths of unspoiled natural beauty, this region is worthy of many road trips and many bottles of sunblock.