Are Your Vehicle Contents Covered Under Your Mexico Insurance Policy?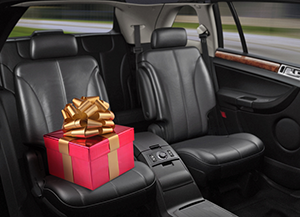 You're headed to Mexico to visit friends and family. The car is loaded up with gifts for your loved ones and some valuables like your laptop and digital camera. Shortly after crossing the border, you decide to make a quick stop. When you return you realize that several things from your car are missing. You've got Mexican car insurance but are the items in your car replaceable or lost forever?
Personal Property Coverage
Like it's American and Canadian counterparts, Mexican car insurance protects you, your vehicle and anyone injured in an auto-related accident. However, it does not cover the theft of any personal property in your vehicle. If someone breaks the glass of your car window to steal your purse, smartphone or similar property, the damage to the window will be covered but not the stolen personal items. This applies even if your things were stored in an RV, travel trailer or towed unit. If you want personal property coverage, you need another kind of insurance policy.
Homeowner's and Renter's Insurance
Depending on the type of homeowner or renter's insurance (referred to as tenant's insurance in Canada) you have, your policy may treat your car as an extension of your home. So valuables like a purse, electronics, clothing and even luggage would be protected from theft when inside your vehicle, just as they would be in your home. This is known as personal property coverage and is standard in many policies. However, not every plan automatically provides protection from theft or vandalism. Even if your policy does, you need to make sure that it applies when you travel to Mexico.
Additional Coverage
According to insurance estimates, the average American renter has anywhere from $20,000 to $30,000 worth of possessions, with high-end items accounting for a significant part of this value. Unfortunately, these are not usually included in a standard homeowner or renter's insurance policy. This includes jewelry, antiques, artwork and collectibles. If you plan to visit Mexico with high-value goods, or bring such items back into the USA or Canada via car, you'll want to make sure that you have additional insurance before you cross the border. Opt for replacement value coverage if you want to recoup the full value of your valuables should a claim need to be filled.
There may also be special limits or maximums concerning how much of an item's value will be covered. Likewise, if the items in your vehicle are damaged due to flooding, an earthquake or similar natural causes, they will not automatically be covered. An additional premium specifically for this purpose may be available through your insurance provider.
Smart Travel Tips
When visiting another country, even if you're just driving across a border, it's a good idea to apply a few smart travel tips. Store your personal valuables and gifts out of sight, to avoid attracting unwanted attention and make sure that all gifts are securely packaged to reduce the odds of damage in transit. Avoid discussing the contents of your car in earshot of strangers. Keep doors and windows secure and your car alarm activated whenever the car is parked. If customs asks what you're transporting, be honest and cooperative. As a final check, make sure that your homeowner's or tenant's insurance policy is up-to-date before you leave for Mexico.
Driving your own vehicle is a more comfortable and less stressful way to travel during the holidays. With the right type of coverage and few savvy tips, you, your loved ones and the gifts you bear will arrive in your Mexican destination, safe, sound and well-protected.