Spring Fever Means Spring Break in Mexico
In most US schools spring break takes place in March this year. Most Arizona colleges get the first week of March off and many California colleges get the third week off, but Spring Break is still going on the rest of the month.
If you've got Spring Fever, then Mexico is just what the doctor ordered. It has all you need to relieve your ailments, whether you are a student or going as a family there's a destination for you.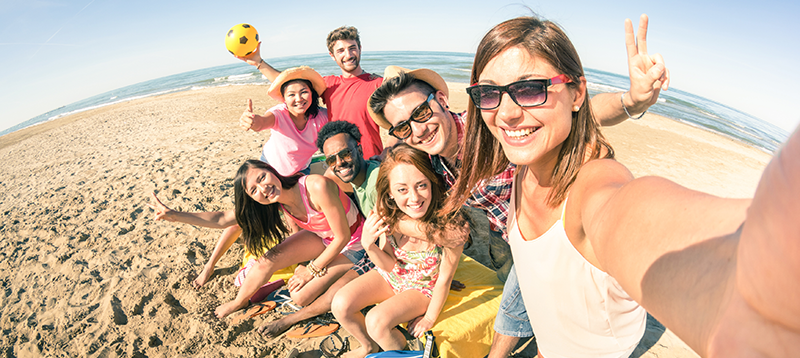 Why Mexico?
Mexico is one of the most popular destinations for Spring Break, especially for states near the border. You can't beat March weather, it is the best it can be in most places in Mexico. The beaches in Mexico are glorious, featuring soft white sand, and tons of sea creatures including sea turtles, dolphins and whales. Mexican food is exceptional and can vary depending on where in the country you find yourself. And culture abounds. Mexico has 35 World Heritage Sites, which includes 27 cultural sites, six natural sites, and two mixed sites.
More Bang for your Buck
The peso exchange rate can't be beat as far as traveling affordably. It's still at almost at it's highest point. So you can bet on having more fun for less money!
There's always special deals during Spring Break time in Mexico, whether it be all-inclusive hotels, flights, parties or meals. Be sure you do some research before you go and when you get there.
The Beaches Can't Be Beat
Mexico has the best beaches, each with it's own character and ammenities and adventures. Many are very close to the border, like Rocky Point, Rosarito, Ensenada, San Felipe, Playita Carbonera.
Most Mexican beaches celebrate Spring Break with big parties. But, you can also enjoy banana boat rides, ATV rentals, horseback rides, deep sea fishing, ocean cruises (party boats too) and even surfing, wine tasting and whale watching in some locations.
If you've been suffering some inclemate winter weather, head to a Mexican beach for relief.
Families Too
Beaches are great for families, but other places popular with families include Oaxaca, Tulum, Riviera Maya, Puerto Vallarta and Mexico City. Find the Best Family Activities in Rocky Point on our blog.
Where to Go
Get ideas on our blog:
What to do
Check out our blog for things to do in Mexico. From ancient cave paintings, camping, surfing, museums and more, we have an adventure for you.
Getting There
Here's some popular destinations with driving distances from the closest US Border. Click on the destination to get more information. If you go more into the interior, you will want to budget more time for driving or jump on a plane.
| | |
| --- | --- |
| Bahía de Kino/Kino Bay, Sonora (from Nogales, AZ) | 243 miles |
| Ensenada, Baja (from Tijuana) | 65 miles |
| Guaymas, Sonora (from Nogales, AZ) | 256 miles |
| Rocky Point, Sonora (from Lukeville, AZ) | 60 miles |
| Rosarito, Baja (from Tijuana) | 17 miles |
| San Felipe, Baja (from Calexico/Mexicali) | 78 miles |
| Tijuana, Baja (It's on the border with California!) | 0 miles |
| Valle de Guadalupe, Baja (from Tijuana) | 65 miles |
Where to Stay
All-inclusive hotels are a great place to stay during spring break, as everything is under one-roof. All food, drink and activities are generally included in the price and there's no need to walk the streets late at night (which is not recommended).
VRBO's (Vacation Rentals by Owner) are also popular, especially among families or those looking for a more sendentary vacation. They generally offer the opportunity to do more site seeing and experience some Mexican culture.
And, there's always traditional hotels. The closer to town, the easier it is to go bar hopping and get some good food. Oftentimes a group of spring breakers will stay in the same hotel, making it easier to hang, and oftentimes get a discount.
Before You Go
Plan on being the life of the party? Be sure you understand the laws around drinking alcohol in Mexico.
Driving to Mexico? Be a safe driver so you do not have to use the required Mexico liability insurance (that we hope you purchase through Mexpro).
A trip to Mexico is sure to cure that bout of Spring Fever. No matter where you live and what your desires, there's a spring break destination just for you, that's within a short drive or flight away.