A Quick Vacation in Mexico
The travel bug can bite you even if you live in picturesque California, the desert of Arizona, or call the charming open spaces of Texas home. The good news is, you don't have to travel too far to let your hair down. If you know where to go, Mexico can be perfect for a long quiet weekend getaway from the mad rush, or to party till the wee hours. Gas up and hit these spots the next time you get the itch to go someplace.
Ensenada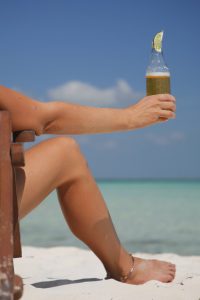 The charming town of Ensenada is a two-hour drive from San Diego. It is the perfect weekend getaway if you are looking for Mexico on a budget. Fish tacos and cheap beer are readily available. The town is also the starting point for the Baja 1000 off-road desert race, which happens in November.
You can take an off-road driving tour or go on wine-tasting tours in nearby Valle de Guadalupe, the largest wine producing region in Mexico. You can even pick up some exotic aged cheese varieties in Ensenada. The area is also well known in surfing circles for its big waves. While in Ensenada, don't forget to stop at Hussong's too: It's the oldest bar in town and the alleged birthplace of margaritas.
Best time to visit: March to June is the best time for a trip to Ensenada. The moderate weather is just right to enjoy lazy afternoons and cool evenings.
Cuatro Ciénegas
The natural reserve of Cuatro Ciénegas is about 200 miles, or a four-hour drive from the Nuevo Laredo border. Nicknamed the Galapagos of Mexico, it stands out for its remarkable ecosystem with natural springs, marshlands, and some exotic plant and animal life, surrounded by sand dunes. You can go snorkeling at Poza la Becerra or camp at one of the many picturesque tourist spots.
Best time to visit: October to December are the best times to visit this wetland. The weather is moderate with low rainfall. It is also the hibernation location for hundreds of species of butterflies.
Tijuana
Merely 20 miles from San Diego, California, lies the bustling town of Tijuana, with its thriving culinary scene and a growing electronic music culture. When there, visit the Mercado Hidalgo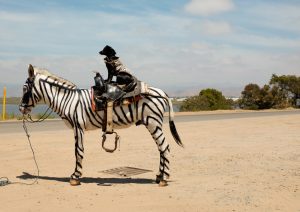 street market for exotic varieties of cheese among other things. Sample Caesar salad at its birthplace, Caesar's Restaurant. Go bar-hopping in Calle Sexta. You can also hop on a "zebra" (a donkey painted with black stripes) and get your photo taken to honor the longest-standing tourist tradition of Tijuana.
Best time to visit: Much like most of Mexico, March to July are the best months to visit Tijuana, thanks to comfortable weather conditions.
Wherever you choose to experience Mexico, make sure you get Mexico car insurance. US car insurance is not valid across the border.