Affordable Retirement in Mexico
Affordable Retirement in Mexico: What You Need To Know
Whether you're nearing retirement age or planning for the future, you've probably already heard that Mexico is one of the most popular retirement destinations in the world for Americans and Canadians. With benefits that include a dramatically lower cost of living, excellent healthcare and all the comforts of a modern city (but set in a tropical paradise), it's no wonder that an estimated 1.6 million Americans (and 80,000 Canadians) call Mexico home.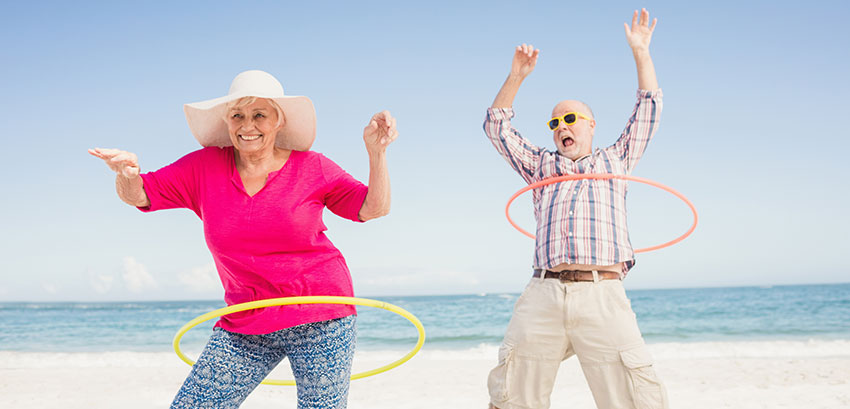 Here's the question that so many retirees are asking: Are these benefits exaggerated, or does a Mexican retirement really live up to these standards? What about affordability (in terms of cost of living and necessities)? And, will I really have the healthcare needed for a good quality of life?
How Affordable is Retirement in Mexico?
Currently the peso exchange rate is at an all time high, so there's no doubt you'll get more bang for you buck. You can purchase nearly 20 Mexican pesos per $1 U.S. Dollar and 15 per Canadian dollar.
The overall cost of living (excluding rent) is 66% lower in Mexico (August 2022). For Canadians, consumer prices are 157% higher in Canada compared to Mexico (August 2022).Overall cost of living prices will vary in different regions — for example, costs may be higher in popular resort areas.
If you're planning on purchasing a home, a quick search through Internet realtor listings will quickly convince you that home prices are drastically lower, even in more-expensive beach towns. According to Zillow, the median home price in Mexico is around $135,400 USD (as of August 2022).
For RV enthusiasts, Mexico offers affordable rates as well. For example, in some RV sites a full-hook-up spot can cost as little as $25 a night, while non-hook-up beach campsites are available for less than $10.
Below find a short list of average expenses in Mexico (August 2022).
Food
Dozen Eggs: $1.66
Milk: $4.25 / gallon
Bread: $1.62 / 1lb loaf
Chicken Filets: $2.56 /lb
Beef: $4.10 /lb
Domestic Beer: $1.20 /0.5 L bottle
Imported Beer: $2.17 /12 oz bottle
Cigarettes: $3.30 /20 pack
Transportation
Gas: $4.22 /gallon
Public transport (monthly pass): $17.50
Restaurants
Mid-range Restaurant Dinner for Two: $30
Beer: $2 - $3.25
Cappuccino: $2.40
Cola: $0.90
Sports & Leisure
Gym (Monthly) : $30 /person
Movie Tickets : $4 /person
Monthly Living costs (which again will vary by region, August 2022):
Rent: $275 - $800 depending on size
Gas/Electricity/Water: $52 (915 SQ FT)
Internet (60 Mbps or more): $26
Health Insurance/Medical Care
One of the most important questions you'll need to ask is whether or not you can get Medical insurance coverage in Mexico and/or if Medicare is accepted there. The bad news is Medicare is not accepted or reimbursed for procedures done in Mexico.
The good news is that the Mexican government offers affordable healthcare. There are two government-sponsored health insurance systems for citizens and resident expats:
Instituto Mexicano de Seguro Social (IMSS), run by the federal government, costs about $45 a month per person. You must have legal residency status to qualify, which is available to expats. Some preexisting conditions are excluded from IMSS. Here's a list of them (non-Spanish speakers can use Google Translate).

Seguro Popular, run by the state government, has no age limit or preexisting condition exclusions. Like IMSS, Seguro Popular is available to those with both temporary and permanent residency status, for a low annual fee (which may be waived depending on economic circumstances). However, according to expats using Seguro Popular, waiting times for appointments can sometimes take weeks or even months.
You can also choose to purchase private insurance at a fraction of its cost in the U.S. But keep in mind that, even without insurance, medical procedures are significantly less expensive in Mexico compared to the U.S. Prescription drug prices are drastically cheaper, as well.
Concerned about the quality of medical services in Mexico? There's no need. "The Mexican government has stepped in to improve the quality of services, providing money to certify doctors and/or send them to U.S. learning institutions, and create state of the art hospitals that measure up to U.S. and Canadian standards." This was done primarily to promote Medical Tourism in Mexico.
Where is the Best Place to Retire in Mexico?
According to a variety of expat sources, here are a few popular destinations for expats and retirees.
More Expensive
San Miguel de Allende
Playa del Carmen
Ajijic, Jalisco (near Lake Chapala)
Nuevo Vallarta
Inexpensive
Oaxaca
Loreto, Baja Sur
Ensenada, Baja Norte
Zihuatanejo
If you're looking for sandy beaches in Mexico's Riviera Maya — Cancún, Tulúm, Playa del Carmen and Cozumel — are popular. Likewise, two great favorites on the Pacific coast are Puerto Vallarta and Mérida. Be aware, however, that living in these tourist resort areas will cost more, though still significantly cheaper than life in most U.S. cities.
In the Baja region, more-affordable cities such as Loreto and Ensenada are also extremely popular with expats — because of their easy accessibility for quick travel to the U.S. (with no Temporary Importation permit requirements).
Inland, San Miguel Allende is popular among art enthusiasts. A designated a UNESCO World Heritage Site, there is no shortage of activities and culture, and the temperatures year-round are moderate. Lake Chapala is Mexico's largest fresh water lake, and popular among expats, with a moderate climate.
Mexico warmly welcomes the American expat community. As a result, you can live in comfort and peace of mind in these (as well as many other) communities.
Pros and Cons
Pros
Significantly Lower Cost of Living
Excellent Healthcare
American Products Available
Many Mexicans speak English
Easily Access to the U.S.
Good Climate
Ancient Ruins, Culture, Nature
Entertainment, Festivals, Events
Cons
Life is Slower, Things Take More Time
Some Services/Ammenities Not Readily Available
Hospitals Sometimes Require Payment in Advance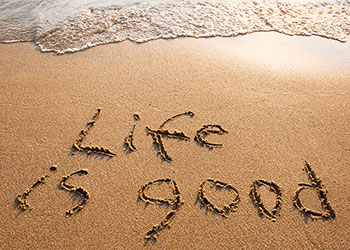 For retirees, Mexico arguably offers more for your money than just about any other popular retirement destination in the world.
On the practical side, it provides a drastically lower cost of living for comparable housing and amenities; and on the cultural/social side it offers exciting adventures in music, art, entertainment, shopping and cuisine.
For outdoor enthusiasts, Mexico is home to exquisite natural landmarks, lush forests and breathtaking mountain ranges, not to mention a tropical climate with enough diversity for all tastes. And when it comes to quality of life, Mexico provides good healthcare at a surprisingly affordable cost. If you're on the fence about retiring in Mexico, now's the time to crawl over on the right side.