What You'll See on a Road Trip in Mexico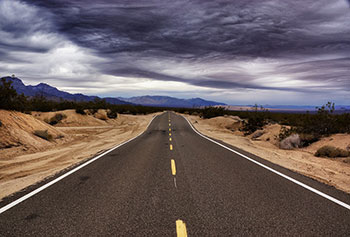 As the old saying goes, variety is the spice of life. Or to put it in a slightly more sinister way, all work and no play makes Jack a dull boy. Whatever your preferred wording, getting out of the daily routine and experiencing something different, ranging from the curious and funny to the surreal and sublime, can put a bounce in your step and fire in your furnace.
If you find yourself daydreaming about the open road and discovering something new and exciting, a road trip through Mexico might be just what the doctor ordered. Brimming with culture, beauty, and charm to spare, a leisurely, extended drive through Mexico is bound to put a smile on your face. In fact, a roady through Mexico is sure to include sights and sounds that are unlike anything you see in your daily routine.
Drab, Lifeless Cities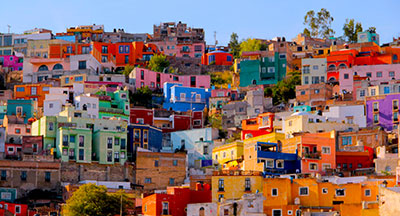 Mexico is about vivid colors that saturate your eyeballs, mixing and matching hues that you last saw in a box of crayons back in grade school. Don't expect to see much of the endless, drab cities you're accustomed to, where every building is the same tone of grayish beige, all the streets are geometrically aligned, and city life has a sterile feel to it that seems about as exciting as a can of generic lima beans.
A road trip in Mexico can seep you in the baroque feel of San Miguel de Allende and its artisan's heartbeat, the cobblestone streets and picturesque beaches of Todos Santos, and the perfect convergence of modern life and centuries-old tradition in Mexico City. Throw the urban planning you're accustomed to out the window and let your road trip familiarize you with a unique brand of city living that seems more spontaneous, loose, and alive the further you go.
Identical Countrysides As Far As the Eye Can See
Cities in the American Southwest have their own personality and charisma, it's just a matter of knowing where to look. However, endless miles of concrete and asphalt that extend well beyond every horizon don't necessarily lend themselves to an exciting road trip that's supposed to create new experiences and a sense of discovery. Thankfully, Mexican countrysides are the antithesis of all that paved sameness and are ready, willing, and able to scratch that curiosity itch at every available moment.
Within a single day's journey, you can go from an idyllic seaside town to desert vistas that would fit nicely in an alien landscape, rugged mountain terrain to rolling hills that might as well be in Tuscany. A road trip through Mexico can be a smorgasbord for your senses and an ideal remedy for the monotony that lured you South of the Border in the first place.
Suffice it to say, driving through Mexico is an escape from the uniformity and plain vanilla off ramps you're all too familiar with. So start your planning, get the car tuned up, and hit the road because adventure awaits.
And don't forget Mexico auto insurance before you go. Liability insurance for your vehicle is required by law from a Mexico insurer. Get it now, or on your mobile on the way there!