Visit Mission San Ignacio Kadakaaman Baja Vacation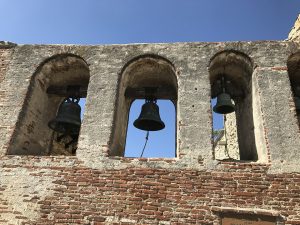 If you're planning a trip to Baja California in Mexico, don't miss a visit to the beautiful Misión San Ignacio Kadakaamán. Also called Mission San Ignacio, this breathtaking church has been around since the 1700s and is worth exploring when you're in Baja. Here's why you should visit and what you should know before you leave.
History of the Mission
Juan Bautista de Luyando was a Jesuit priest who founded this mission in 1728 after it became clear that the surrounding land and nearby water would be good for agricultural growth. Essentially, it was a prime spot in the 18th century, and it still is, thanks to the awe-inspiring architecture of the mission and its scenic surroundings.
Throughout the 1700s, the site served as a central gathering place for Dominicans, Franciscans and Jesuits passing through Baja on the way to neighboring towns to spread their religion. In 1786, a Dominican priest named Juan Gómez started a church here. Though the mission closed in 1840, the church remains part of an active Catholic parish.
What to Know Before You Go
You can attend Mass at the church if you visit on a Sunday, or you can just come for the architecture any day of the week, since it's open from 8 a.m. to 6 p.m. Regardless, the visit is free, though you can choose to leave a donation if you'd like. While you're at the church, be sure to visit the National Institute of History and Anthropology museum next door. That's where you can learn more about the mission's history as you look around. There's also a quaint cactus garden outside the church if you're interested in the local flora.
This mission is located in the small town of San Ignacio, which is about three hours northwest of Loreto, nine hours north of Cabo San Lucas, and twelve hours south of the California/Mexico border. From San Diego, you can take the Transpeninsular Highway (also called Highway 1) south, which will take you through popular cities like Rosarito and Ensenada. Keep following it south, as it will take you right to Juan Bautista in San Ignacio. You'll see the church on the right.
If you plan to drive to Mission San Ignacio, make sure you get car insurance for Mexico first, since it is required.