What Is Travel Health Insurance and Why Do You Need It?
Your health insurance coverage may be considerably different once you travel outside the United States. Your plan may provide out-of-network coverage when you go abroad, but this alone isn't sufficient to give you peace of mind when you travel to Mexico.

Travel medical policies can take care of unexpected up-front costs of medical care abroad.<
Your health insurance coverage is limited when you're outside the U.S.
In other countries, doctors and hospitals may expect you to pay up front before they will treat you. Furthermore, you'll need to keep meticulous records and submit them for reimbursement from your traditional insurer once you're back home.
Read your health insurance documents, or talk to your insurance provider or HR representative before you travel abroad so you'll know what's covered, what's not, and if there are special procedures for international travelers. Even for short trips, like brief travel to Mexico, you should consider international travel medical insurance
Travel Medical Insurance Covers You After You Cross the Border
The Mexican national healthcare system, the Insituto Mexicano de Seguro Social, only provides healthcare coverage for Mexican citizens and legal immigrants who participate in the system. Mexico doesn't have reciprocal medical care arrangements with other countries.
If you have a medical emergency, most domestic health insurers will cover the cost. Non-emergency medical conditions may be covered for international travel with out-of-network coverage. Out-of-network coverage typically has higher deductibles with less coverage than in-network coverage. Therefore, you could be on the hook for large bills.
Medicare is another beast; it may not cover you in any situation. To better understand your coverage in Mexico, discuss it with a Medicare representative before you go.
Whether your current health insurance policy covers you or not, you could be required to pay for healthcare up front, and many travelers are unprepared to do this.
When You Travel to Mexico without Health Insurance
Unless you have insurance expressly designed to cover you internationally, you will be responsible for paying for your medical treatment out of your own pocket. You may or may not be able to recoup some of these costs by filing a claim with your health insurer once you're back in the United States.
Yes, healthcare in Mexico costs less than it does in the U.S., but treatment - and particularly emergency treatment - can still be quite expensive. With travel medical insurance, however, you're still covered when you travel to Mexico
What Travel Medical Insurance Typically Covers
The typical travel medical insurance policy covers emergency care in a foreign country. It also usually covers dental costs if an accident requires that you have dental services. Perhaps more importantly, these policies cover advance payments to medical facilities so you can get the care you need right away.
If you should require medical evacuation services, travel medical insurance generally covers this, and should also cover the cost of care providers who help you until you reach a medical care facility.
Policies often provide accidental death and dismemberment benefits to help you and your family if you are seriously hurt or killed while traveling, and they cover emergency travel assistance, so you can get to an appropriate medical facility if you need one
Why Not Just Have Trip Cancellation Insurance?
Some travel medical insurance plans also include some features of trip insurance, like trip interruption coverage, and coverage for lost or delayed baggage. There's certainly nothing wrong with trip cancellation insurance, but travel medical policies usually cost less–a few dollars per day.
Trip cancellation insurance policies are priced based on the cost of the entire trip, and are usually significantly more expensive than travel medical policies.
Travel medical coverage is not a replacement for trip cancellation insurance, but bear in mind that your trip cancellation insurance won't help with your medical expenses.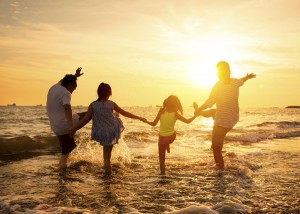 If you plan to travel to Mexico or other countries outside the U.S., it's essential that you plan for the unexpected, including the unexpected costs of up-front fees for medical treatment in foreign countries. Travel medical insurance is designed specifically for this purpose.
International travel insurance allows to relax more fully while vacationing in Mexico, knowing that your medical expenses will be covered. Obtaining coverage is easy when you contact an independent insurance agency that can help you evaluate your options and determine the best coverage for your resources.
Visit Mexpro.com to get your personalized health insurance quote for your trip to Mexico today!