Mexico's Hidden Gems - Crystals, Minerals, Metals
What are the Crystals, Minerals & Metals Endemic to Mexico?
Mexico is a country with rich history, culture and unique attractions. It is also home to more than sixty minerals and metals, many of which were either first discovered here or are only found within the country itself. If you're looking for a geological adventure in Central America, Mexico is the ideal vacation destination.
Silver
Mexico is the world's largest producer of silver. "La faja de plata" or the Silver Belt region of the country, produces more than 10 billion ounces of silver a year. Most of this is used to make beautiful jewelry, sterling silver, electrical conductors and even currency. Generally rated .925 to .999 purity, this high-quality silver can be purchased in popular tourist cities like Taxco.
Zinc
Mexico is the sixth largest producer of zinc in the world, with the majority of the mineral coming from Piñoles and Chihuahua. In recent years, the mineral has drawn a lot of interest from investment communities, causing trading values to almost double. Even though you can't buy the mineral, zinc is actually very important to the country.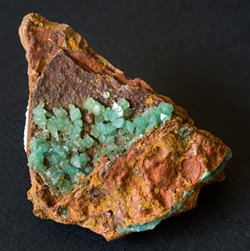 It is used to rust-proof steel products and make automobiles, batteries, and electronics throughout Mexico and around the world.
Adamite
Mapimi, located in Durango, Mexico, has the best fluorescent adamite in the world. The quality is so high that 95 percent of all adamite on earth comes from here. A limestone replacement mineral, adamite is rich in rare arsenic minerals. It's very affordable price and wonderfully unique yellow-greenish (and sometimes blue or purple) colorings and crystalline structure make it an attractive collector's item. Many stores in Durango sell adamite in this form. In pharmaceutical form, the mineral is used to treat cardiovascular and hormonal disorders.
Selenite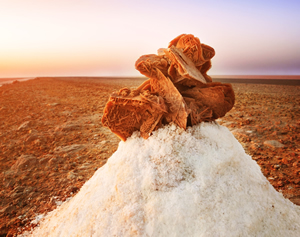 290 meters below the earth in Mexico's Chihuahuan Desert are the Naica caves. Here, you'll find the world's largest crystals made of selenite, a translucent form of gypsum named after the Greek goddess of the moon. The temperatures inside the caves (58 degrees Celsius) make it so hot that only scientists and photographers can enter for brief periods of time. NASA and the American Association for the Advancement of Science researchers have found that ancient microbes, which can be re-animated, live within the giant crystals. Not open to the general public, it may be possible to visit with a scientific expedition.
With so many amazing geological gems, Mexico is a great choice for those who want to learn about and explore this hidden part of the country. You may even find some great treasures to take back home with you to commemorate your trip.