Road Trip to Guerrero Negro Mexico
Lose the Tourists and Find Yourself in a Latin Paradise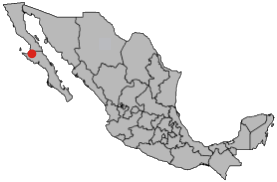 Looking for a relaxing trip with history and nature, at an affordable price. Then escape down the coast of Mexico's Baja Peninsula to find a quiet, natural paradise full of exotic marine animals in their natural habitats. You'll find them at Guerrero Negro, near Mexico's Pacific coast, inside Mexico's biggest wildlife refuge: the El Vizcaíno Biosphere Reserve.
From San Diego, the road trip here is a scenic 10-hour drive. Go south on Interstate 5 and cross the Mexican border in San Ysidro/Tijuana. Once in Mexico, take Interstate 1, also called "Carr. Transpeninsular México 1." Continue following the Pacific coastline, as this highway takes you all the way to your final destination.
Things to Do
With its tranquil, small town of laid-back locals, Guerrero Negro has easy access to beautifully serene beaches.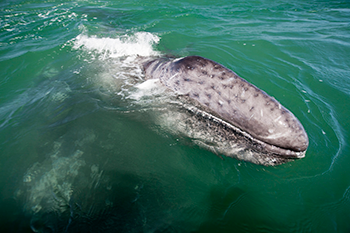 The famous lagoon Laguna Ojo de Liebre is the spot where grey whales birth their young. Each January the whales come to Laguna Ojo de Liebre. And around the third to the fifth of February, the locals have a grey-whale festival called Festival de la Ballena Gris to welcome them back. You can take an eco-tour trip and actually touch the baby whales as they come up to greet you in boats! A number of tour companies offer dolphin tours and whale watching trips where you can see four types of sea turtles and sea lions.
You can also tour the largest salt mine in the world here, which produces and exports up to 7 million tons of salt every year.
A visit to Sierra de San Francisco along the old Cochimie trails allows you to peruse remarkable ancient cave paintings by horseback, passing through El Arco, the Valley of Giant Cactus and even Pozo Aleman. A tour can take up to eight hours for the full package.
Final Notes for Visiting Guerrero Negro:
Don't forget these last important points before you leave!
Lodging: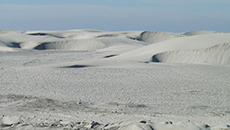 Book accomodations ahead of time, which average around $40 a night. If you prefer staying in an RV, Mario's Restaurant and RV Park offers electric, water and sewer hookups, as well as Wi-Fi.
Car Insurance for Mexico:
Mexican car insurance is one thing you'll need to drive in Mexico. Mexican insurance is affordable and easy through Mexpro.com.
Happy travels!