Off the Beaten Path and Out of This World: Mexico's Hidden Gems
Pristine beaches, inspiring deserts, tantalizing cuisine, culture around every street corner, and history at every bend of the jungle -- these are but a few reasons to drive south of the border as soon as you can.
Naturally, the popular beach destinations in Mexico are worth seeing. But some of the country's most beguiling sites aren't all that famous.
Indeed, the following lesser-known Mexico travel destinations are characteristic of the nation's utter beauty and variety.
Tlaxcala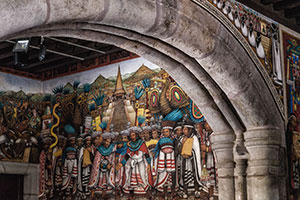 Mexico's smallest state enjoys the country's lowest crime rate and a leisurely way of life. East of Mexico City, Tlaxcala is home to celebrated places of worship like the Santuario de Ocotlán, with its Baroque designs, and the Templo de San Francisco, with its incredible Moorish ceiling. Check out the Government Palace's spectacularly colorful murals, as well.
Meanwhile, you can sample the foods of the ancients in many Tlaxcala restaurants. And, hotels will often showcase traditional Mexican styles.
Copper Canyon, Chihuahua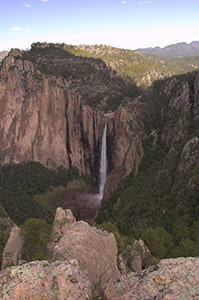 In the northwest state of Chihuahua, six rivers carved six separate canyons; collectively, they're known as Copper Canyon. The name comes from the arresting color of the canyon walls.
A great way to soak in the area's panoramas is to board the El Chepe: the Chihuahua-Pacific passenger train. Since 1928, it's been whisking people past 418 miles of unforgettable vistas.
You'll find many casual and formal restaurants within a few miles of Copper Canyon, and nearby lodges provide romantic escapes.
Guadalupe Valley, Baja California Norte
In western Mexico's Guadalupe Valley, roads wind through deserts and past mountains and ornate horse stables.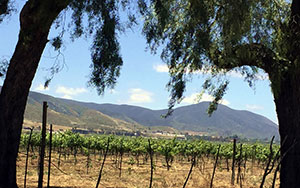 Mexico's top wine producing region hosts hundreds of wineries of all sizes. The family-owned wineries burst with personality and flavor; Vena Cava and Vina de Frannes are two outstanding examples.
You almost can't go wrong eating lunch or dinner in Valle de Guadalupe, as it's quickly becoming a foodie destination, as well.
Just as enticing, tasteful hotels amid pastoral landscapes are available for every budget here.
Todos Santos, Baja California Sur
Dubbed "Mexico's best-kept secret" by Forbes, Todos Santos pulses with the laid-back, bohemian vibes of a Key West. Artists, surfers and other free spirits mingle in peace, and this small town gives visitors the ocean and the desert, coves and cobblestone roads, quaint shops and attractive galleries. You'll also find top-notch hiking, biking and fishing.
Lodging options are plentiful, including charming bed and breakfasts and massive hotels by the sea. And the town's restaurants supply international delights: Mexican treats, sure, but also Asian, Mediterranean and Italian fare galore.
Yelapa, Jalisco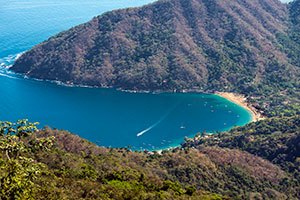 It may be the getaway of your dreams. Nestled on the Pacific, the village of Yelapa is an ideal place to rent a horse, charter a fishing boat or fall asleep on the sand. You can also tour a zoo, a crocodile sanctuary, a marine park or a water park with dolphins. And strolling the pier at sunset is in every way magical.
Unsurprisingly, Yelapa is known for its seafood. It's likewise famous for its world-class pies; the "pie ladies" have stands right on the beach. And it's hard to miss Cascada y Bosque, a restaurant beside a towering waterfall.
Whether you stay at a luxury resort or picturesque villa, you'll surely fall under Yelapa's unique spell.
Mulegé, Baja California Sur
Where the Río Santa Rosalía meets the Sea of Cortez (also called the Gulf of California), you'll find Mulegé. By the way, it's pronounced "Moo-leh-hay." Fewer than 3,500 people inhabit this town.
Mulegé is cherished by RV enthusiasts and others for its lush vegetation, mild weather and mission architecture. The Mission Santa Rosalía de Mulegé is a prime example. Additionally, the village has excellent snorkeling conditions and well-preserved cave paintings.
Mulegé hotels are generally modest yet lovely. The seaside Casa Granada bed and breakfast, surrounded by palm trees, is adorable, and the Saturday night pig roast at the Hotel Serenidad is a local tradition. Further, Mulegé is full of lovably quirky bars and seafood joints.
El Golfo de Santa Clara, Sonora
On the opposite shore of the Sea of Cortez, where the sand is yellower, lies another of the best beach destinations in Mexico: El Golfo de Santa Clara. Also popular with RV owners, it's a place where you can stroll through white sand, wade in warm waters, go deep sea fishing, climb scenic hills, ride an ATV across the dunes or maybe talk to a friendly pelican. Yes, life is sweet in El Golfo.
You might also be mesmerized by the region's tides. They ebb and flow by as much as a mile. It's something for campers to watch out for, and it's truly a sight to behold.
Marvelous seafood restaurants — again, not a surprise — like El Delfin are a mainstay in this village. And, when you're looking for someplace to stay, you're sure to find an affordable El Golfo hotel or hacienda that suits your tastes.
In short, no matter your age or interests, all the gorgeous sites above deserve your time, your attention and your pesos.