Mexpro Now Offers $2 Million Limits on Mexico Homeowners Insurance
Insure your home in Mexico for up to $2 Million!
November 6, 2018, Flagstaff, Arizona: Beginning today you can insure your Mexican home for up to $2 Million with Mexpro.com, the Mexico Insurance Professionals.
In the past, American and Canadian homeowners with home values higher than $1 million could not insure their homes with the exclusive, top quality coverage provided by Mexpro. Over the past several years Mexpro has worked in close collaboration with our partner insurer, Grupo Nacional Provincial (GNP), to up our coverage limits. We are pleased to announce that our coverage has grown and we can now insure building structures up to $2 million, personal property up to $1 million and offer up to $2 million in civil liability coverage. These higher limits mean more expensive homes in Mexico can now get fully covered with Mexpro.
"We are very excited to enhance our Mexico Homeowners policy with this increased limit; we will now be able to reach many new customers all over the Republic of Mexico," states Nate Watson, Mexpro's Managing Director. "We are ready to further promote this exclusive homeowners policy to all the Canadians and Americans that own homes in Mexico."

All upgraded features include :
Building & other structures coverage up to $2 million
civil liability coverage up to $2 million
personal property up to $1 million
deductibles as low as $500
coverage limits for theft up to $250,000
loss of use/rents up to $400,000
glass breakage up to 100,000
and debris removal to $200,000.
Mexpro's homeowners insurance is underwritten by Grupo Nacional Provincial, one of the oldest (100+ years), most well respected and financially secure insurers in Mexico, with an A.M. Best A-rating. Policies include liability, catastrophic, theft, personal property coverage, as well as adjustable deductibles, replacement value, extraordinary expense, glass breakage and debris removal. Mexpro's policy was designed in collaboration with GNP, with the goal to provide coverage similar to U.S. and Canadian home owners policies, written in English with bilingual adjusters and claims agents. This policy cannot be purchased through any other Mexico insurer.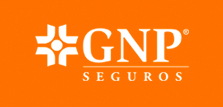 Our program works for single family residences in Mexico, including homes that are rented out to others on short or long-term basis. Coverage is available for beachfront properties, and storm shutters aren't required. Get an instant quote for Mexico home insurance now.
About Your Company: Mexpro is the leading provider of online Mexico insurance in the U.S., selling hundreds of thousands of policies a year. Our products include Mexico home, auto, RV, boat, motorcycle, ATV/UTV, Mexico homeowners and Travel Medical Evacuation insurance. Mexpro only uses A.M. Best A-Rated insurers, judged on customer service and financial stability, with high claims satisfaction.
###
Source: PR Underground