Mexico World Class Sportfishing
Last Updated: April 18, 2023 by Mike Mercer
Categories:
Mexico is a Fisherman's Paradise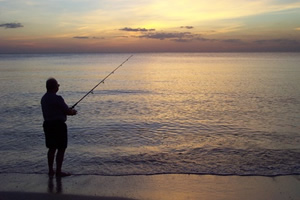 Mexico is an outstanding destination for both saltwater and freshwater fishing, with many of great opportunities to set your hook all along the coasts, and throughout the country. Today, numerous sport fishing charter companies offer everything, from single day tours to complete vacation packages, for visiting tourist anglers. There are also many premier fishing lodges operating along the coasts and near many lakes and rivers.
Saltwater Fishing Destinations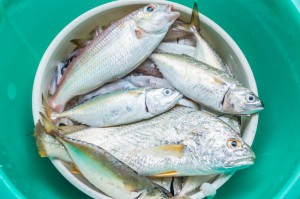 Mexico has long been well known for its excellent saltwater fishing, with many trophy-sized fish, often being caught in its coastal waters. Ensenada and San Quintin are popular saltwater fishing destinations along the Pacific coast of northern Baja California.
Cabo San Lucas, located at the southernmost tip of the Baja peninsula, along with Loreto, East Cape, and La Paz, which are located along the eastern side of Baja Califonia Sur, provide excellent access to saltwater fishing in the Gulf of California. Mazatlan, Puerto Vallarta, Ixtapa-Zihuatanejo, Acapulco, and Bahias de Huatulco are great places to fish along the Pacific coast of Mexico. Cancun, Cozumel, Riviera Maya, and Ascension Bay, located in the Mexican states of Yucatan and Quintana Roo, provide access to great saltwater fishing along the coast of the Caribbean Ocean. Tampico, Veracruz Ciudad del Carmen, Campeche and Holbox Island, located along the coast of the Gulf of Mexico, are also communities with long fishing histories.
Freshwater Fishing Destinations
There are many different kinds of bass in Mexico, including both saltwater and freshwater varieties, but most notable are the Lobina, or Largemouth bass, that can quite often tip the scales at over 10 pounds. Lake El Salto, one of the best bass fishing opportunities in Mexico, is well known throughout the world for especially big and aggressive Largemouth Florida Bass. Lake Baccarac was first stocked with Florida Largemouth Bass in 1978, and is also renowned for having enormous catches. Other great bass fishing lakes in Mexico include; Lake Mateos, Lake Huites, Lake Agua Milpa, Lake Comedero, Lake Guerrero and Lake Picachos.
Mexico Sportfishing Regulations
If you are planning a sport fishing trip 'south of the border,' we have everything you need to know about how to fish legally in Mexico here on our blog.