Where is the Best Fishing in Mexico?
It's summertime and one of the things that vacationers like to do this time of year is go fishing.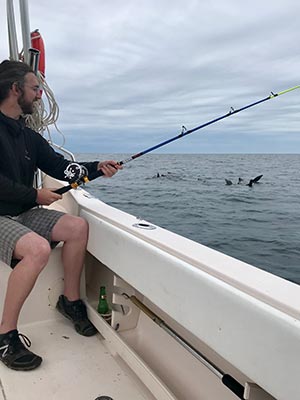 Mexico is a country rich in opportunity for adventure and tourism, and one of those adventures is fishing. Bordered on multiple sides by the Atlantic and Pacific Oceans, as well as the Sea of Cortez, Mexico offers infinite opportunities for ocean fishing. As well, tons of inland fishing destinations on rivers and lakes are available. If you want to go fishing in Mexico, check out the following best destinations.
Cabo San Lucas
Cabo San Lucas draws people year-round for its stunning beaches. With a population of close to 110,000 locals and more than 1 million visitors per year, Cabo is a thriving place, with many options for deep sea fishing. In fact, it's called the world capital of deep sea fishing. Each year numerous fishing events and competitions take place in and around Cabo.
Arrange for a tour and you'll be provided gear and bait and be taken to the best places to fish. You can also charter a boat or yacht to take out with your own group.
In order to fish in the Cabo area, you must purchase a fishing license. If you bring your own boat, you will also need to purchase legal and liability insurance coverage.
If you choose to go fishing in Cabo, you can find a wide variety of saltwater fish, including Striped Marlin, Dorado, Snapper, Mackerel, Yellowfin Tuna and more.
Lake El Salto
For inland fishing, Lake El Salto is one of the best bass fishing lakes in Mexico, and world renowned. Situated in El Salto, a town in Durango with a population of around 26,400, the lake fills 25,000 acres and is stocked yearly.
You can arrange a guide to take you fishing and purchase or rent gear and bait from them. A fishing license is required.
Lake Baccarac
Another great bass fishing vacation destination is in Lake Baccarac. Taking up 30,000 acres, this lake is filled with trophy largemouth bass, which are stocked from Florida strain bass. Stay on the shore of the lake at Baccarac Lodge, so you don't have to travel far to go out onto the water.
You must arrange a guide or tour to take you fishing on Lake Baccarac, and you must have a fishing license. You can obtain both through the resort.
Zihuatanejo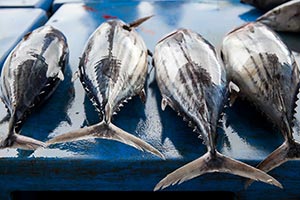 Another deep-sea fishing destination to consider is Zihuatanejo, located in the state of Guerrero. On the Pacific Coast, the city offers sandy beaches, luxury hotels and lots of opportunities to fish. The city is relatively large, with a population of about 120,000.
Take advantage of the bustle of this locale by hiring one of the many fishing tours offered. You can also rent a huge selection of boats to fish from -- from luxury yachts to sailboats. Make sure you have your fishing license before you head out onto the ocean.
La Paz
For an authentic taste of local culture and excellent deep-sea fishing, head to La Paz in Baja on the Sea of Cortez.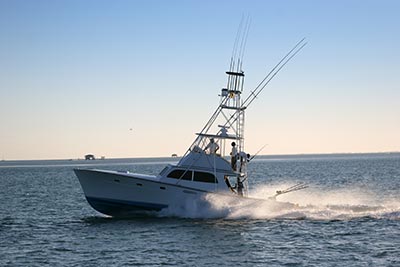 Take a guided trip or rent a boat for the day -- or for several days at a time.
When you fish in La Paz, expect to catch Dorado, Marlin, Tuna, Wahoo, Roosterfish, Snapper, and more.
Fishing License
And don't forget a fishing license. If you have fishing gear on your boat, every person in the boat must have a fishing license. If you are land fishing, you do not need a license to fish. Learn more about how to fish legally in Mexico.
Traveling to Mexico is sure to delight your senses—from the food to the music to the stunning natural landscapes. One of the best opportunities traveling to the country also presents is the chance to fish.
Rent a boat and take it out on the water yourself or hire a pro to guide you. Either way, when you head out on a Mexican fishing vacation, you'll have the chance to catch some delicious sea creatures and see more of the country's natural beauty while you do it.