Mexico Condominium Insurance
Last Updated: April 18, 2023 by Mike Mercer
Categories:
Condo insurance in Mexico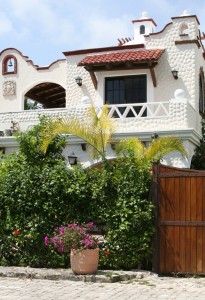 If you are shopping for Mexico Condominium Insurance, there are a couple of important pieces of documentation that you will want to first obtain from your Home Owners Association (HOA). Taking the time to carefully review both the Bylaws, and Covenants, Conditions, and Restrictions (CC&R) of your HOA is a critical step that needs to be completed before purchasing Condominium Insurance.
Mexico is not much different than the U.S. or Canada when it comes to condo owners and HOA documentation. The HOA bylaws govern how the association and its members conduct business, such as; how meetings are to be conducted, the number of board members, what duties are assigned to each member, and how voting takes place. The CC&R is a legal document that not only outlines the rules of the community, but also what your specific responsibilities are, as a condo owner.
Home Owners Association Master Policy
Many HOAs in Mexico will purchase commercial insurance "Master" policies to cover the condo building's actual structure. However, Master policies typically only provide coverage for the commonly used areas, along with the buildings that contain the condo units, but not the interiors of each of the individual condominiums. So, it could end up being a costly mistake for a condo owner to solely rely on their HOA's Master Policy to provide the protection they need for the inside of their condo unit. Even if your HOA has secured excellent commercial coverage for your condo community, as a condo owner, you would still want to protect your own financial interests. Purchasing reliable condo owners insurance coverage is an excellent way to help minimize the potential devastating effects of a catastrophic loss to your condo in Mexico.
Dwelling coverage for walls, alterations and fixtures
Since most HOA master policy do not provide coverage for the alterations, appliances, fixtures, and improvements that are contained in the condo unit itself, condo owners need insurance policies that include "dwelling" or "building" coverage. The limit, or amount, of dwelling coverage should be based on the cost to rebuild the interior of the condo unit. In the U.S. we often use the phrase "from the studs in" to describe the portion of the condo that that needs to be insured by a personal condo owners insurance policy. However, in Mexico, where most dwellings are constructed out of masonry, concrete and steel, the phrase may not be the best fit, so perhaps "from the paint in" makes more sense . So, you may be asking, "what exactly is meant by walls, alterations and fixtures?" Most often, this refers to the parts of the building that are contained within the condo residence, such as; interior drywall, interior doors and windows, electrical wiring and lighting fixtures, plumbing pipes and fixtures, cabinetry, countertops, interior flooring and wall coverings, and interior duct work.
Sub-limits for certain personal property items
It is important to be aware that insurance policies quite often have sub-limits, which establish the maximum dollar amount that an insurer will pay out for losses of certain types of personal property. It is not only important to consider the value of the personal property that you wish to insure, but also any limitations for coverage that an insurer may have in place for each item.
When sub-limit amounts are insufficient, you may still be able to purchase additional coverage, to make up the difference, by adding a special personal property endorsement to your condo owners insurance policy. Special personal property items must be scheduled, or listed individually, on the policy and will require additional documentation to provide proof of the purchase amount for the item, or a current appraised value.