Mexico Celebrates Dia de la Raza on October Twelfth
Last Updated: September 9, 2014 by Mike Mercer
Categories:
What's so important about October 12th?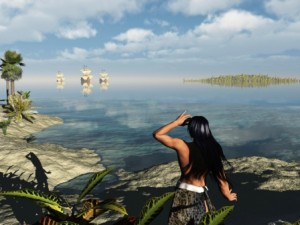 On October 12th, 1492, an oceanic expedition from Spain, led by Italian explorer Christopher Columbus, landed in the Bahamas. Columbus' expedition had originally set out to find a faster route to the Orient, but they ended up landing in the Bahamas. They mistakenly thought they had made it all the way to the East Indies, and when they met the native Lucayan people, they thought they were visiting the islands in the East China Sea, to the south of Japan.
When was this holiday first celebrated?
The annual, October 12th, holiday originated in Spain, in 1913, as a way to commemorate the first encounter between the Europeans and the indigenous peoples of the Americas. Mexico officially made Dia de la Raza a national holiday, in 1928, but their celebration is less about glorifying the conquest of the indigenous peoples and more so about honoring the diversity of the many cultures that have become intertwined to create the Meztizo people of Mexico.
Who else celebrates on October 12th?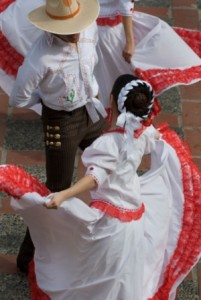 Columbus day in the U.S. is celebrated on the second Monday of October. In Spain, where the holiday originated, it is called the Fiesta Nacional de España (National Celebration of Spain). In the Bahamas, where Columbus first landed, it is called Discovery Day. In Argentina it is called Día de la Diversidad Cultural Americana (Day of American Cultural Diversity), in Costa Rica it is referred to as Día de las Culturas (Day of the Cultures), and in Ecuador they celebrate Día de la Interculturalidad (Intercultural Day). In Belize it is Pan-American Day and in Uruguay, it is Dia de las Américas (Day of the Americas). In Nicaragua and Venzuela, it is called Día de la Resistencia Indígena (Day of the Indigenous Resistance), and in Bolivia, Día de la Descolonización (Day of Decolonization). In Chile, it is Día del Encuentro de Dos Mundos (Day of the Discovery of Two Worlds), while in El Salvador, they celebrate Día de la Hispanidad. In Peru, it goes by Día de los Pueblos Originarios y del Diálogo Intercultural (Day of Original Peoples and Intercultural Dialogue).
What festivities will be taking place?
Día de la Raza commemorates the mixture of Mesoamerican and Spanish cultures with celebrations throughout Mexico. Dia de la Raza festivities often include parades, bull fights, musical performances, and block parties. Mexican folkloric dance presentations are also often included, or you might get treated to performances of a traditional Aztec or Mayan dances.
If you plan to travel to Mexico to take part in the Día de la Raza merriment, make sure you have your passport, and it is highly recommended that you purchase travel medical insurance coverage.