Finding Dependable Mexico Home Insurance
Last Updated: January 9, 2022 by Mike Mercer
Categories:
Not being familiar with Mexican insurers and language barriers can make finding insurance for your home or condo in Mexico difficult. Mexpro has done the homework for you, creating programs you can understand and feel secure with.
Mexpro Offers Outstanding Insurers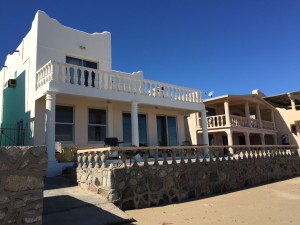 At Mexpro we partner with top insurance providers to ensure our customer's satisfaction. For Mexico home and condo insurance, Mexpro has teamed up with preeminent insurance carrier Grupo Nacional Provincial (GNP). With experience in the Mexico insurance market spanning back to the early 1900s, and as part of one of Mexico's foremost business conglomerates, GNP not only has proven financial stability, but has demonstrated long standing reliability. Their strength, along with their reputation for dependability in handling claims, has contributed to GNP becoming one of Mexico's most sought after insurance providers.
Increasing Liability Concerns
Mexico liability law has gone through some big changes in recent years, and because of this transformation Mexpro recommends our customers select higher limits of liability coverage today than they might have chosen a few years ago.
In addition, more condo and home owners are renting out their dwellings in Mexico, meaning concerns about bodily injury and property damage liability coverage have increased.
Mexpro has responded to these changes by offering increased liability limits. We typically recommend no less than $300,000 USD limit of civil liability coverage in Mexico, but also offer limits of $500,000 and $1,000,000 USD for those who want greater protection.
What Our Customers Are Saying
Well, we must be doing something right with our Mexico home and condo owners insurance program, because our customers keep saying stuff like:
"Wow that was easy" (referring to our online quote and policy application);
"You guys are great to work with;"
"I've been using Mexpro for years;"
"I referred my friends to use your insurance;"
"I really appreciate the service I always get;" and
"We love working with you."
The point is, Mexpro is not only in the business of selling insurance coverage for Mexico, we are also in the business of reliably providing outstanding service to our customers.
How Hard is it to Get a Policy?
Our online quote page is not only set up to allow you to obtain quotes for insurance 24 hours/day, 7 days a week, but we adhere to top security protocols to ensure your purchase is secure. If you'd prefer to purchase over the phone, need help setting up a policy or have questions about coverage, you can talk to one of our licensed, highly experienced agents toll-free at (855) 639-7761.
Complete your purchase securely with a credit or debit card. We never keep credit card information online or by phone.
Once payment is made, you'll be provided a receipt, proof of coverage, claims instructions and policy terms. Plus, all of the documents are simultaneously sent to you via email, so you may access them later.
Mexpro makes the process easy, so you can quote, purchase, and print your Mexico homeowners insurance policy in minutes.