The Best Places to Celebrate Christmas in Sonora
There's so much to experience during the Christmas holiday in the state of Sonora, Mexico. Here are some of the best.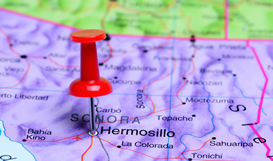 Sonora, Mexico has a deep, rich Christmas culture that's celebrated with community events and annual parades. It kicks off with the Festival of the Virgin of Guadalupe on December 12 and continues with the traditional Las Posadas festivities which honor Mary and Joseph's journey into Bethlehem. If you want to experience a true Mexican Christmas, here are a few places you don't want to miss during the holiday season.
Magdalena de Kino
Located just 48 miles south of the U.S. border, Magdalena de Kino is a city is full of history and charm. The locals are very inviting and use national dishes and historical landmarks to teach tourists about their roots.
This town, which was founded by Father Eusebio Francisco Kino, is renowned for its festive holiday traditions. During the holiday season, the entire town is decorated to match the festive season. While visiting this area, you will see custom Christmas decorations and be able to try holiday dishes that you won't find anywhere else in Mexico.
Hermosillo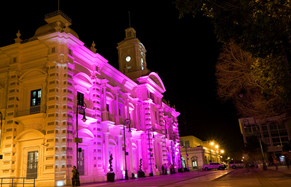 No matter what time of year it is, Hermosillo has a lot to offer travelers, and Christmas is no exception. This is the capital city of Sonora, and it's often considered one of the most attractive cities in all of North Mexico. And during the holidays, it's streets are filled with festive lights that give the entire town a holiday feel.
Located just 167 miles from the U.S. border, Hermosillo is not too far from the US border, and requires only a Sonora vehicle import permit.
The city is ideal for those looking to escape the winter cold as you can expect temperatures in the mid-70s throughout the month of December.
Pico Guacamayas
For those looking for a more adventurous Christmas holiday, Sonora has you covered. Pico Guacamayas is the highest peak in the state, reaching an altitude of 2,620 meters (8,596 feet) above sea level. Part of the Sierra Madre Occidental mountain range, this scenic peak offers breathtaking views of both Sonora and neighboring Chihuahua, as well as hiking and mountain biking trails.
Come here if you're looking for a quiet escape where you can celebrate the holiday while surrounded by the beauty of nature, and even enjoy some adventure.
You may also want to check out Los Ajos Sierra and Sierra Libre, the state's other accessible mountain systems.
San Carlos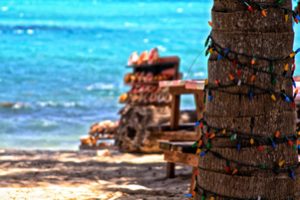 Coastal Sonora is renowned for its gorgeous beaches, and San Carlos is among the most popular. Located within the city of Guaymas, San Carlos offers a warm and sunny December climate as well as gorgeous views of the Gulf of California.
San Carlos is popular among snowbirds, and so beachside Christmas festivities are commonly enjoyed by native locals and American visitors alike.
Whether you're interested in celebrating a traditional Mexican Christmas away from the coast, a quiet adventure in the outdoors, or a beachside mixed Mexican/American holiday, the beautiful Sonoran region has something for you, and not too far from the border.