5 Things to See and Do While Visiting Northern Baja
Great Spots in Northern Baja That Shouldn't Be Missed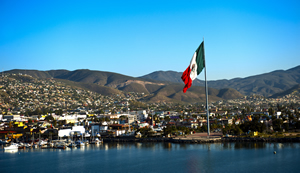 Want to know what to see and do while visiting northern Baja? Here's a list of some places to check out.
When traveling from the U.S. to Mexico, you don't have to venture far to experience amazing sights. Northern Baja is home to some of North America's best museums, historical landmarks and natural wonders. If you're planning a trip to this unique and exciting region, make sure you visit the following hotspots.
Pasaje Rodriguez
Pasaje Rodriguez is the premier shopping spot in Tijuana. Located in a remodeled downtown alley, this popular hideaway features trendy clothing boutiques, cozy bookstores and crowded music shops that offer something for everyone. There's even a massive art gallery, known as the Nodo Galería where you can peruse the works of local artists and perhaps discover the next Picasso.
Museo del Instituto Nacional de Antropología e Historia
Located within the coastal city of Ensenada, the Museo del Instituto Nacional de Antropología e Historia is a cultural and historical museum. Constructed in 1886, it is the oldest public building in the city. Here, you can view collections of artifacts and learn about the area's prehistoric period.
El Mirador
Just fifteen minutes outside of Ensenada, you'll find El Mirador (The Viewpoint). Located along Highway 1, this beautiful vista provides stunning views of the Pacific Ocean from atop a gorgeous seaside cliff. This is an excellent location for a hike as there are paved steps leading all the way to the top of the mountain. Along the way, you can enjoy breathtaking architecture, lush trees, cobblestone paths and an unobstructed view of the Pacific Ocean that spans for miles.
Museo de Historia de Ensenada
Another notable museum to visit is the Museo de Historia de Ensenada. Learn about the history of Ensenada and all of the Northern Baja region, traced all the way back to the indigenous peoples.
The museum showcases indigenous tools and objects from the time of the missions, and it contains numerous exhibitions that provide insight into the influence of European missionaries and explorers. Guided tours and workshops are available.
Riviera del Pacífico
Built in the early 1920s as a luxury hotel and casino, the Riviera del Pacífico now serves as a cultural center with historic photos and murals, serene gardens, exquisitely painted corridors and even a renovated bar where Golden Age celebrities like Lucille Ball, Rita Hayworth and Bing Crosby once mingled. It's even rumored to have been a popular vacation spot for Al Capone.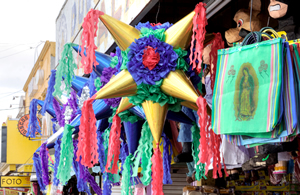 Attend film screenings and art exhibits that showcase the cultural and artistic contributions of the people of Baja. The Riviera is a favorite spot among locals, and it often hosts local shopping events and festivals. Best of all, it's free to visit anytime.
Whether you're looking to learn the history of the region, take in beautiful sights, or just immerse yourself in a culture unlike any other, Northern Baja provides an unforgettable experience.