RV Insurance Quotes from Mexpro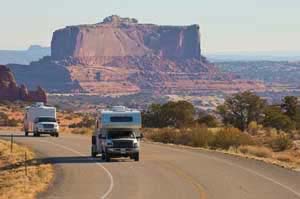 When it comes to RV insurance for your motorhome or travel trailer, it never hurts to turn to the insurance professionals at Mexpro. We can provide an immediate online quote from several top rated insurance companies. That's right, no need to submit a bunch of information only to wait for a quote to come a day or so later, you can get a quote right now! Your quote will come from quality RV insurance specialty companies such as National Interstate Insurance Company, Allied Insurance Company and National General Insurance Company. If you like your price, call us at and we will help you purchase your policy. +1-888-723-4617
Looking for quotes from other quality RV insurance companies such as Progressive, Blue Sky or Foremost? We can help you with that too, just ask us when you call.
While we love saving you time with our technology, we are more than that. Behind our website we have high qualified insurance agents that specialize in RV insurance, and have years of experience. Our agents know the ins and outs of specialty RV insurance to ensure you get the coverage that fits your needs, but doesn't break the bank.
Give us a try and get US RV insurance coverage now!