5 Quick Tips for Driving to Mexico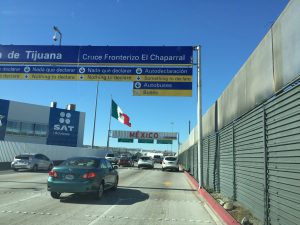 Driving to Mexico for a vacation or the winter? You are probably in a hurry and want the down and dirty on how to get yourself and your vehicle there. We've done it for you. Use these tips to get on the road ASAP.
1. Determine if you driving to the 'Free Zone' or not.
The free zone generally is the area between 20 and 26 kilometers (12- 16 miles) from the border, extending across the entire norther border. It also includes the Mexican states of Baja, and Sonora north of highway 15.
If you are not driving in the free zone, you will need to get a Temporary Vehicle Importation Permit (TIP) from Banjercito, a Mexican Federal Agency. You can obtain the TIP ONLY from the Banjercito website or at the border.
2. Make sure you have a Passport or Passport card or Green card.
Since 2010, a US Passport or Passport card has been required to travel into Mexico. Some claim they have entered Mexico without a passport, however, you are never certain whether or not you will get away with it. Oftentimes a passport is needed to check into hotels and to participate in other activities.
3. Determine whether or not you need a Tourist Visa.
US and Canadian citizens staying in Mexico longer than 180 days will need a Tourist Visa. You should also be sure your passport has blank pages for a Visa stamp. The US Embassy in Mexico provides directions on applying for Visa.
4. Plan your border crossing location, and check the wait times with US Customs and Border Protection.
If you want to know typical wait times for border locations, in order to better plan your trip, go to traffic.calit2.net.
5. Get Mexico Insurance.
Mexico liability insurance is required in Mexico. Though many US companies provide insurance within certain boundaries in Mexico, the Mexican government only acknowledges insurance from a Mexican domiciled company.
Unlike the US, if involved in an accident in Mexico, you are guilty until proved innocent. You need to prove you can pay for damages you cause if involved in an accident.
You can purchase directly through a Mexican insurer, but it is best to check the A.M. Best rating to be sure they have the financial stability to pay any claims you might have.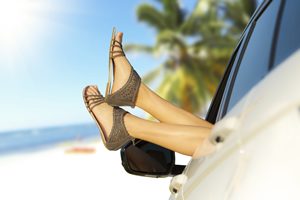 The advantages of purchasing insurance through Mexpro include, A.M. Best A-rated insurers, bilingual insurance adjustors—available 24 hours a day/7 days a week, numerous insurer options to get the best price and coverage to meet your needs, and you can purchase online—on your mobile phone even.
Use these tips to drive down to Mexico, certain all your bases are covered--crossing the border and within the interior.
---