Why Buy Homeowner's Insurance from Mexpro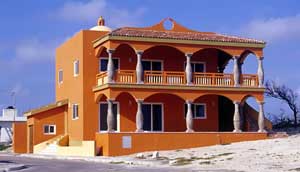 Mexpro is the leading provider of insurance for US and Canadian citizens visiting or living in Mexico. Based in Flagstaff, Arizona, we have been leading the Mexico Insurance market for the past 11 years. During this time, we have created some of the best issuance systems in the insurance market, issued hundreds of thousands of policies, and put together one of the markets greatest customer service teams. Our and our customers enjoy the ease of use of our systems, time savings, and quality insurance coverage we provide for Mexico. We also offer live support from our customer service team. Our team includes some the market's most experienced and knowledgeable agents to answer your most difficult Mexico insurance questions. We will ensure you have the homeowners, auto, and travel health insurance coverage you need.
Flexibility
Many consumers believe they can save a few dollars when they purchase inferior Homeowners insurance coverage, which has traditionally been available in the Mexico market. Mexpro provides a high quality product that is reliable in the event of a claim. Our homeowner's insurance is provided by a top A.M. Best rated company, serving customers Mexico-wide. Our policies are also provided in English.
While our program does provide the best coverage in the market, we understand the realities of budgets. Consequently, our systems are flexible enough to allow you to choose the coverage you need and feel comfortable paying for. While we do not recommend buying insurance solely on price, the flexibility of our systems and programs allow you to match the coverage and price to your needs.
Some of our coverage options include All Risk VS. Named Perils to insure your home, other structures, and personal property, replacement cost or actual cash value loss settlement options, and the inclusion of catastrophic perils such as earthquake or hydrometeorological events such flood and hurricane.
Get a Mexico Home Insurance quote now. As you select the coverage you want and need you will be able to get coverage that works for you at an affordable price.
Convenience
Our online systems offer an incredible level of convenience. In addition to allowing you to purchase your Mexico Homeowner's insurance from the comfort of your home, your Mexican Home Insurance policy data and documents are immediately available to you and your lender/trustee in Mexico. You can have all your necessary insurance documents in hand in a matter of minutes.
Claims Service
As one of the world's largest and most respected Property Insurers, GNP is well suited to handle your homeowners claim experience in Mexico.
Privacy and Security
All transactions are encrypted and your credit card data is held strictly confidential. See Mexpro's privacy policy.