Affordable Mexico Insurance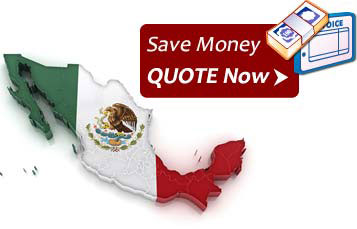 Traveling to Mexico doesn't have to be expensive, and while Mexico insurance is important it doesn't have to cost an arm and a leg. Affordable Mexico insurance from quality insurers does exist. To ensure you get the coverage to fit your needs, at the best price, Mexpro offers multiple quality Mexico Insurance companies. You can get great rates from ABA Seguros, El Aguila and Grupo Nacional Provincial (GNP). Each is A-rated or part of an A-rated international insurance company. An A-rating means you can trust the insurer has the solid financials that you expect. Couple this with a great rate and you have the complete package!
You are minutes away from getting your Mexico insurance quote. Don't wait, get started now!