Are You Buying from a Quality Company?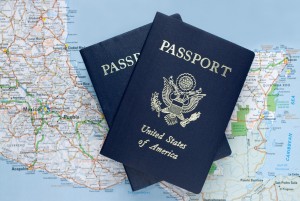 Mexico insurance companies often get a bad rap. Why? For not paying claims. The truth is that it is a classic case of a couple of bad apples spoiling the whole bunch. For years Mexpro has screamed from the roof-tops that not all insurance companies are created equal. In the US there are many protections and regulations that monitor the quality of insurance companies. Many of these are legislated on a state or federal level, and others are done by third party auditing companies such as A.M. Best. Typically a rating of "A-" (think high school grades) indicates that a company is sufficiently capable of paying your claim. Anything lower indicates the company isn't as strong as it should be, and anything higher is better. In Mexico however, there are few companies that subject themselves to an audit for the purpose of proving financial stability. The result has been poor claims service.
Mexican government officials have recognized this problem, and are working to implement the new reporting requirements. The Mexico Insurance and Finance commission will be implementing "European Solvency II" regulations with a target date of 2015 (similar to Dodd Frank act protections in the USA), which will force insurers to shore up their capitalization, balance sheets, and pricing, and be subject to better US and European style financial regulation. The importance of this new law cannot be understated and will have a massive impact in the market, particularly on smaller and B-rated or unrated insurers, many of whom may struggle to meet the new financial requirements required to continue operations.
For Mexpro customers this will have little impact as ABA, ACE and GNP will meet these requirements. ABA and ACE are a part of a large international insurance conglomerate that is "A+" rated. To get that rating the books of all the operating companies (such as ABA and ACE) were reviewed. GNP has an "A-" rating according to A.M. Best. However, there are many Mexican insurance companies that will not meet these, and fail to meet any standard of financial capability. Many of these companies do not charge sufficient premium to take care of the risk they take on, making their prices attractive. Unfortunately, too many consumers fall into the trap, saving a few nickels in exchange for claims headaches later. It is more important than ever to purchase from quality insurance companies in Mexico.