Meet the Mexpro Mexico Insurance Professionals
Lupita Alvarez
Client Executive, Bilingual
Lupita has been a Mexico insurance agent since 2005 and has her Producers License (PL). She came to work for Mexpro in 2017, when we absorbed San Xavier Mexico Insurance, the company for whom she was working. Living only 15 minutes from the U.S./Mexico border in Rico Rio, Arizona, Lupita crosses into Mexico quite often to go to the dentist, eat, shop, and visit relatives. Lupita was born on the border in Nogales, Arizona and lived there until she was married. She has extensive experience with Mexico insurance, as well as a wealth of knowledge on traveling to Mexico, especially in border areas. She loves the outdoors, her dogs, husband, and three children, one who currently works in our Flagstaff office.
---
Marysela Alvarez
Coordinator
Marysela is the daughter of our Client Executive, Lupita Alvarez. She graduated from Northern Arizona University (down the street from the Mexpro offices) in May of 2022 with a Bachelor of Science. Since then, she has been working with our Assistant Vice President, Alicia, in all things behind the scenes. In her spare time, she loves to try new food, hike, and spend time with her dog.
---
Marcia Castro
Inside Client Executive, Bilingual
Marcia was born in Nogales Sonora, raised in Tucson Arizona. Marcia loves traveling and spending quality time with family and friends. Marcia has been working in Insurance for past 5 years and joined Mexpro Jan 2022. She is loving the culture this great company has to offer!
---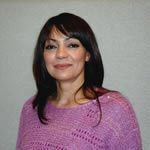 Angelica Ford
Inside Client Executive, Bilingual
Angelica Ford is a Bilingual, Inside Client Executive. She joined the International Insurance Group team in the summer of 2009; she holds licenses in Property, Casualty, Life, Health, and Accident. In addition, she has a Business Administration degree from the University of Mexico City, Mexico. Angelica brings extensive years of bilingual sales and customer service to our company. She enjoys spending time with family, cooking, hiking, nature, and staying involved with her church community.
---
Tina Henry
Accounting Manager
Tina earned her MBA in Accounting from Grand Canyon University. With over 20 years' experience as an accounting professional, she has worked in various industries including, Printing, Construction, Automobile Sales, as well as Insurance. Lucky for us, Tina brought her expertise to Mexpro in 2019. Her hobbies include camping, boating, reading, traveling, and spending time with family.
---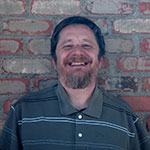 George Howington
Sr. IT Coordinator/Sr. QA Analyst
George spent many years working at Northern Arizona University, where he also received his MBA before joining Mexpro. George began as a contractor for Mexpro in 2000 and helped build our first online 'quote/purchase/bind' system, aptly named 'Version 1 (V1).' Since that time, he has assisted in the maintenance of V1. Since V1's retirement in 2009, George has worked in various areas within IT. He is currently our Sr. IT Coordinator and Sr. Quality Assurance Analyst.
---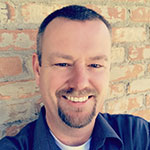 Greg Krabbenhoft
IT Director
Greg, the newest member of our IT department (2017), has been a welcomed addition with years of knowledge and experience, and a great attitude. Greg started in 2017 as a help desk representative and has worn many hats in the IT department on his way to becoming the IT Director. As director, Greg is responsible for the overall productivity of the IT department, managing internal employees, managing external contractors, and systems administration for the company's cloud infrastructure. In his spare time, Greg enjoys spending time with his sons, restoring his 1968 Pontiac, international travel, and relaxing poolside.
---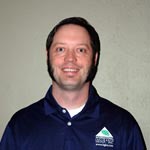 Denny Lauritsen
Affiliate Manager/Wholesale Producer
Denny, originally from Calgary, Alberta, Canada, joined our team in the summer of 2013. Denny is our Wholesale Manager and leads the Agent Retention and Expansion (ARE) team. He is the father of three boys who play all kinds of sports and music. His positive demeanor is refreshing and pleasant, and he is dedicated to making all customer insurance experiences great ones.
---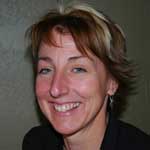 Roxanna McDade
Senior SEO Specialist/Web Designer
Since 2007, Roxanna has been the front-end web designer for Mexpro and our SEO/SEM go-to. She is highly trained in web design and spends a large portion of her time trying to make the buying and information finding process easier for our online customers.
In her previous life Roxanna was a professional rock climber, which led to her positions as a rock climbing guide and Las Vegas's first female high rigger. You may have also seen her on the sidelines of an NFL football game, working for CableCam.
---
Mike Mercer
Inside Client Executive, Bilingual
Mike has been a part of the Mexpro team since 2009. Mike has decades of sales and customer service experience, and has earned the CISR Elite designation. Mike's previous work roles include: U.S. Army Master Instructor, Corporate Trainer, and Project Manager. During his free time, Mike enjoys camping, hiking, and creating music.
---
Angelica Terrazas
Inside Client Executive, Bilingual
Angelica joined Mexpro in the summer of 2013. She is originally from Mexico, but moved to Arizona at a young age. She graduated from Arizona State University with a degree in Computer Information Systems. During her spare time she enjoys watching all types of movies, reading, and spending time with her friends, family and her dogs.
---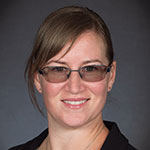 Alicia "TC" Tessone
Assistant Vice President
Since 2004 Alicia has been a solid, dependable member of the Mexpro staff and now manages our Call Center and Service. Highly cross-trained, Alicia could work in all of Mexpro's business divisions. In her free time Alicia enjoys spending time with her two boys, husband, and three dogs. With very artistic talents, Alicia also enjoys crocheting and creating art on her own, and with friends.
---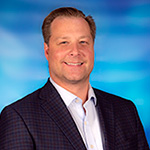 Nate Watson
Managing Director
Nate started with Mexpro in 2003 as a Bilingual agency producer, then became General Manager, then COO, and now is the President and Managing Director of the company. He loves the insurance industry and business in general; he takes great pride in the successful operation of all aspects of our company. With an education in Marketing, International Business and Spanish, as well as an MBA he is always looking for ways to keep our position as the market leader. Nate also possesses the CIC (Certified Insurance Counselor) designation. Nate loves to travel (sun seeker) and to spend time with his four boys and wife; he is also a big sports fan.
---