International Health Insurance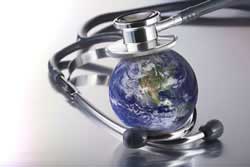 You never plan for an accident; the question is what will happen when you have one? Are you ready? While it is true that most accidents are minor, we purchase insurance against the big stuff, and having access to proper Medical care can be the difference in the outcome. While your US health insurance coverage may be great, the coverage will be limited when care is provided outside of the US. Because of this, International Health Insurance Coverage is important, and can be the difference for you when the unexpected becomes a reality.
Mexpro works with International Medical Group (IMG) to make a number of different International Medical policies available to our customers. Whether you need coverage for a short trip to Mexico or whether you are moving to Mexico, we have an International Health Insurance Plan for you.
Like all of our products you can get a quote online and purchase in just minutes. Start your quote now to find out how affordable peace of mind can be.