Why Having Mexican Insurance is So Important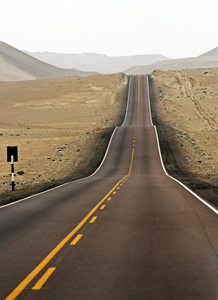 While most drivers who enter into Mexico fully insure themselves and their vehicle with full coverage Mexican insurance, some stubborn souls hold out thinking that they will never need it and opt out. This highly unadvisable option can prove to be a very poor decision later on down the road. Here are two of the most important reasons you don't want to get caught in Mexico driving a vehicle without Mexican insurance.
Two Words: Mexican Jail
All those horror stories your parents told you when you were young about going to jail in Mexico are true. It is not a place you want to be, and it will be a severe bummer to your next vacation if you spend it in Mexican jail instead of on a Mexican beach. In the event of an accident, if you don't have a Mexican liability insurance policy, you will most likely be taken to jail until blame can be determined. This means, even if the accident was not your fault, you can still go to jail until the blame is officially assigned.
Some U.S. insurance policies will cover physical damage if your vehicle is involved in an accident in Mexico, but none will cover "civil liability." Mexican insurance is not very expensive, and it is definitely money well spent if it keeps you from having to spend even one night in a Mexican jail.
Not Having Mexican Insurance Can End Up Costing You More
The reason that most people decide they don't need Mexican auto insurance is because they think it costs too much. In reality, the cost of Mexican insurance is relatively low. However, there is no comparison to what you will pay for a Mexican insurance policy and what you will end up paying if you are involved in an accident without having any insurance. You could be looking at thousands of dollars in payouts and legal fees.
Mexico is Not The U.S. or Canada
The judicial system works a little differently and its best to protect yourself by purchasing a Mexican insurance policy that will fully cover you in the event of an accident. Accidents happen, but that doesn't mean that you have to be unprepared.
In addition to loss of money and potential jail time, not having Mexican insurance and being involved in an accident will add stress to an already stressful situation. You will lose precious time on your vacation, and end up with a headache in the end. If you are involved in an accident that is your fault and you are uninsured, the police can hold you in jail until you pay off the damages you caused the other motorist. This means both medical fees and the damage to their car. The police will also hold your car as collateral until all debts are paid.
That being said, Mexico is a great place to drive to, with lots of scenic roads and beautiful destinations. Mexican insurance is an inexpensive way to protect yourself and your vehicle while driving in Mexico. When planning your next great Mexican road trip adventure, look online to compare Mexican Insurance policies and prices to make sure that you are fully covered before crossing the border. With Mexpro.com you can get a quote from three different A-Rated Mexican insurance companies with one quote application, in a manner of minutes.