RV Insurance for Mexico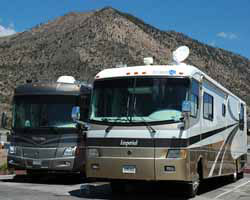 When traveling into Mexico with your RV, Travel Trailer or 5th Wheel there are a few things you should be aware of regarding insurance for Mexico to ensure you have a pleasant experience.
Policy Flexibility
Mexpro policies can be purchased on a daily, six month or annual basis. The price is depends on the following:
Number of days in Mexico
Value of vehicle.
Liability Limits you choose for insurance.
Level of Travel, Legal and Roadside Assistance coverage you choose.
Option to purchase "Fixed Deductibles".
Option to purchase Vandalism and Partial Theft coverage.
Also,
All Repairs and Claims can be settled in US or Canada.
Caravan Discounts are available, call us to inquire.
You have the option to purchase Mexico insurance directly online or by calling in to our team of licensed Recreation Vehicle insurance professionals who can assist you over the phone.
Insurance Pricing
If your recreational vehicle, motor home or travel trailer has a high value, your insurance premium may become rather expensive. You may want to check with your US insurance carrier about extending coverage for physical damage into Mexico. If your current insurer does not have insurance coverage for physical damage in Mexico we suggest contacting Gila Insurance Group, an RV Insurance expert who can provide you with numerous options from US Insurers who extend physical damage insurance coverage for Mexico for a very low premium. This option can translate into big savings on your RV insurance policy in Mexico!
Insurance Coverage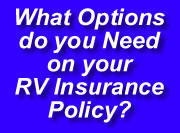 Motor Home Insurance Coverage is provided by A rated Mexico Insurance Companies who are authorized and recognized in Mexico. Many Mexican Insurers are small or not rated...make sure you check the quality of the carrier you purchase from, and verify that they carry an AM Best or S&P rating.
Liability coverage can extend from $300,000 to $500,000. All our liability policies carry medical coverage for you and your passengers, guaranteed legal and bond assistance, roadside assistance and travel assistance.
Physical damage policies will protect your vehicle against collision, fire, overturn, theft and vandalism. Be sure and check our program comparison charts.
RV Insurance Companies
Mexpro is dedicated to providing only top-tier motor home insurance companies to our customers, offering insurers that sustain a reputable standing within the insurance industry.
The claims service of our insurers is second to none. Travel assistance is also a feature that eases your travel needs and is readily available on our policies.
For more on our insurance companies, please visit our Mexico Insurance Company Rankings page.
Insurance Agents and Licensing
All of our agents are licensed professionals with years of experience and a wealth of knowledge in the insurance industry, as well as insurance for Mexico. And an added benefit, our agents are bilingual.
Mexpro is licensed in every state, so you have the comfort in knowing there will be no troubles in handling a claim.
As a customer you can purchase Mexico insurance with confidence. Your experience with Mexpro will be conducted with the utmost care by experts, offering the highest quality product.
Mexico RV Resources
RV Blog Articles