Mexico Condo Unit Insurance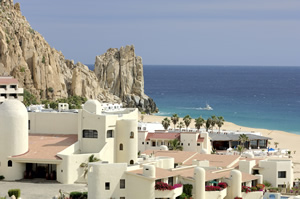 Mexpro offers a condo unit owners insurance policy, which includes contents, liability, and at least $25,000 coverage for the dwelling itself. Some believe that $25,000 is excessive, but when insuring your condo, there are some factors you need to review prior to determining your "condo dwelling" insurable value.
Each condo association in Mexico, similar to in the US, is supposed to keep an association blanket policy that covers the association property. Typically, the condo association is responsible for insuring the condo building, common elements such as pools, other structures, and the interior walls, alterations, fixtures, etc.
Some condo association commercial policies, on the other hand, cover very little of the fixtures, walls, alterations, etc., leaving you to cover them on your condo unit owners policy, along with your personal property and liability. The best place to find out what kind of coverage your condo association commercial policy provides, and therefore what kind of coverage you should purchase, is defined in the association bylaws.
Regardless, Mexpro recommends no less than $25,000. Unfortunately, this is because MANY condo associations in Mexico do not carry insurance on the building. This means you would assume responsibility for repairing any damage to your portion of the building.
If you need coverage for the contents only, we offer a competitive program that offers All Risk Coverage on your contents, including replacement cost for theft. Coverage is also available for some of the hard to find perils, such as hurricane and earthquake.
Do you rent out your condo? No problem! We cover rental liability and loss of rents. Get your quote now!