What's the best way to insure my car in Mexico?
Our What Mexico Coverage is Needed web page covered injuries to persons in and out of the vehicle, breakdowns and negotiating with foreign authorities. But we did not cover physical damage, which provides reimbursement in the event of an accident to your vehicle.
So how do you cover your vehicle? There are a few things to know about physical damage on a Mexico insurance policy, the most important being that it is typically broken up into two sections.
---
Section 1 – Typically collision, roll over, glass breakage, fire, lightning, explosion, and natural phenomena such has hail, flood, etc. are covered in Section 1. Although, GNP covers all but collision, roll over and glass breakage under section 2.
---
Section 2 – Typically Section 2 covers Total Theft. Meaning if your car is gone, it is covered under this section.
---
Deductible – The sections are subject to different deductibles. We have two deductible options; percentage deductibles and fixed deductibles. Percentage deductibles are based on the value of your vehicle. They tend to be cheaper to purchase, but that is because your deductible amount is typically larger. The problem with percentage deductibles is they are also subject to minimums, based on the type of vehicle. So if you had an older vehicle that isn't worth a lot you might think you would get a deal, but unfortunately, those minimums come into play.
Fixed deductibles are easy to understand--$500 for a section 1 loss, and $500 or $1000 for a section 2 loss, depending on which insurer you choose. It's as simple as that. We typically recommend fixed deductibles due to their simplicity when a claim occurs.
---
Two more considerations.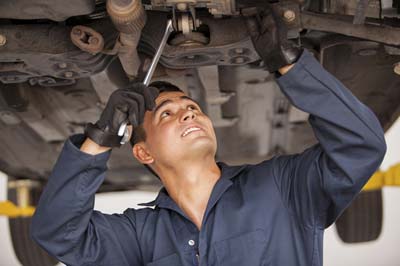 Labor Rate - If you have a collision where the vehicle will be repaired, the labor rate is how much will be paid for the labor, or shop rate. Regardless of the company you choose, you can have your vehicle fixed in the states, but the carrier will limit how much they will pay for the labor to around $35/hour, which might cover half of what you will end up paying in most places around the states.
Holes in the policy - Are they any enhancements to overcome the holes in the policy? Yes, yes there are.
Up to now we have been discussing the standard Mexico insurance policy, but there is another option. The Full Coverage Mexico insurance policy. The Full Coverage policy always starts with a standard policy. Meaning you have all the coverage discussed up to this point. However, in the Full Coverage package you get a few enhancements.
Increased Medical Payments - This will vary by program, but the Full Coverage package will always have more than the standard package.
Increased Legal Assistance – Again, this will vary by program, but it will typically increase the legal assistance provided by the policy.
Increased Cost of Repair – Not happy with a $35 dollar labor rate? Increase with the Full Coverage option. Each carrier will vary, but you can get more than double with some of the carriers.
Automatic Fixed Deductibles - $500 for Collision and $500 or $1000 for Theft, depending on which insurer you choose.
Partial Theft and Vandalism - Without the Full Coverage policy Partial Theft and Vandalism is specifically excluded.
Deductible Waiver in Accidents when a third parties is found to be at Fault – This might seem like an odd coverage, but in 2014 only 27% of drivers in Mexico had insurance. So if the authorities deem a third party is at fault, this could be important.