Why Choose Retirement in Mexico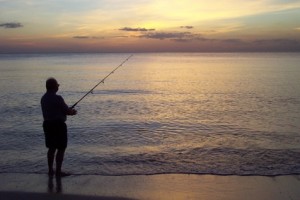 By: Andrea Julian
Mexico is a stunningly beautiful country with a vibrant local culture and a variety of landscapes to explore. With a laid back vibe and friendly immigration laws, retirement in Mexico has become a popular choice for many people from North America. More and more, international retirees, especially Canadians and Americans, have been choosing to retire in Mexico for a variety of reasons. Here are just some of the reasons that make Mexico such an attractive retirement option.
Mexico has an excellent climate. The warm, temperate climate of Mexico makes it an attractive destination for retirees. In the land of eternal summer, there is never a need for snowshoes or heavy coats. Mexico has miles and miles of beaches to choose from. You can stay close to home on the northern beaches of Baja or take in the laid back Caribbean vibe of the Yucatan peninsula.
Retirement in Mexico means you are still close to home. Even if you retire in Mexico, it's certain you will want to be able to head back north to visit the family every once in a while. Mexico is close to home for Americans and Canadians. There are many international airports that have direct flights to the U.S. and Canada. In addition, it's easy to drive your car or RV to Mexico; all you have to do is buy a Mexican auto insurance policy. This is a very popular option with manyNorte Americanoretirees.
Retirement in Mexico is cheap. One of the most attractive options for retirement is the added value to your dollar. For $2,000 a month in Mexico, you can live like a king. You can live in an ocean front condo, eating out as often as you want and truly live it up. Many retirees choose Mexico because they know that they will be able to take it easy since their pensions will go farther, which is the whole point of retirement anyway, right?
The Mexican people are very friendly. The Mexican people are a warm and friendly culture who value tourists and are happy that foreigners want to make Mexico their home. Many visitors are overwhelmed by the friendliness of the locals compared to people from their home country. In addition, many ex-pats and Europeans have chosen to make Mexico their home. Retirees to Mexico are sure to find a community of like-minded foreigners wherever in Mexico they choose to retire.
Mexico is safe. Despite rumors to the contrary, Mexico is as safe a place to visit or retire to as any place in North America. This is not to say that there are not dangerous areas, just like there are dangerous areas in any town, country or city in the world. Typically, though, retirement in Mexico means you will be living in an area where there are a lot of other international people living, and these areas are typically very safe and crime-free. The areas that are dangerous tend to be in areas that are not attractive to tourists or retirees.