What's Happening in Mexico this Holiday Season?
If you're looking for a holiday experience, a bit out of the norm and warmer than where you are now, consider Mexico. There are all sorts of activities taking place now through January. Mexico is well known for it's colorful tapestries and festive atmosphere. The colors and excitement are even more vibrant during the holidays. Whether you plan to go there or not, here's what's happening…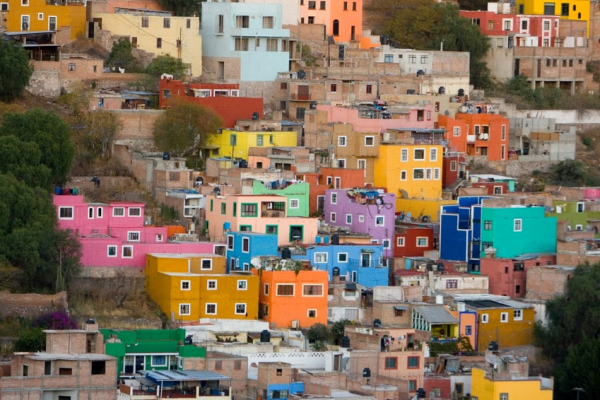 November 13 - 28: Morelia's International Music Festival
Morelia, Michoacan
Now in it's 20th year, this year's festival is dedicated to Argentina. Some the most scenic parts of Morelia feature musicians from the world over.
http://www.festivalmorelia.com.mx/
November 25 - 29: National Antique Show
Saltillo, Coahuila
Antique dealers from all over Mexico congregate in Saltillo to share their treasures at the National Antique Show. Live music and educational programs are featured, as well.
http://www.muestraantiguedades.com/
November 28 - December 6: 23rd Annual Guadalajara International Book Fair
Guadalajara, Jalisco
The Guadalajara International Book Fair is the largest Spanish book festival in the world, with Spanish language books from 39 countries.
http://www.fil.com.mx/ingles/i_index.asp
December 1 - 4 : 4th Annual Air Balloon Festival
Leon, Guanajuato
The largest Balloon festival in Latin America, this international event hosts more than 60 hot air balloons.
http://www.festivaldelglobo.com.mx/
December 1 – 30: Campeche's International Festival
Campeche, Campeche
Since 1997 this festival has been celebrating the heart of Campeche, it's historic city center, declared a World Heritage site in 1999 by UNESCO. Festival activities include music and several arts demonstrations. A Christmas finale is held in the atrium of the city center's monumental cathedral.
http://www.portal.camp.gob.mx/C2/C15/festivalcentrohistorico/default.aspx
December 2 – 6: Annual Rhythms, Colors and Flavors Festival
Los Cabos, Baja SurCalifornia
The Rhythms, Colors and Flavors festival celebrates the music, art and food of Baja California Sur. Los Cabos, La Paz, Todos Santos and Cabo del Este also participate in the festival. Revenues from the festivities support firefighters and the Red Cross of the area.
December 2 – 6: Vallarta Film Festival
Puerto Vallarta, Jalisco
http://www.vallartafilmfestival.com/<
December 3 - 8: Fly All-Release Sailfish Challenge
Ixtapa / Zihuatanejo,Guerrero
A fishing tournament for the preservation of the sailfish.
December 5 - 6: 10th Annual Great Pacific Marathon
Mazatlan, Sinaloa
5K and 10K races with more than 6500 participants.
http://www.maraton.org/ (in Spanish only)
December 6 - 11: Annual International Tequila Festival
Puerto Vallarta, Jalisco
This is the first year for the week-long Tequila festival, which will feature tequila, champagne, bourbon, sake and other spirits. Music and live performances will also take place during the event.
December 7 - 11: World WBS Billfish Tournament
Mazatlan, Sinaloa
Get ready to reel in some amazing prizes at the annual world billfish tournament, like a Mercedes Benz.
December 12: Day of the Virgin of Guadalupe (Fiesta de la Virgin de Guadalupe)
Nationwide, (most prevalent in Mexico City)
The most celebrated religious event of the year is marked by masses and celebrations of Mexico's patron Saint. In Mexico City pilgrims congregate at the Basilica de Guadalupe to show appreciation.
December 12 - 21: Festival of San Cristobal de las Casas
San Cristobal de las Casas, Chiapas
This two-week festival in Chiapas includes a procession by the Tzotzil and Tzetzal Indians, marimba music and a parade of horses.
December 16 - 23: Feriade la Posada y Piñata
Acolman de Nezahualcoyotl, Estado de Mexico
Near Mexico City the Christmas traditions of piñatas and posadas are celebrated. Workshops in piñata-making are offered.
December 16: 12th ANNUAL MEXICAN POSADA
Ensenada, Baja California, 5pm – 9pm
Celebrate a traditional Mexican Posada at Ensenada's Centro Artesanal. Festivities begin at 5 p.m. with folklore, music and food of the Mexican culture. At 6 p.m. is a candlelight procession. Afterwards there will be a piñata-breaking party and dance with live music. There will also be an arts & crafts fair and traditional Mexican Christmas foods for sale. Free.
http://www.ensenada.com/events/december.html
December 16 - 24: Posadas de Navidad
Nationwide
During the nine days before Christmas, Posadas or parties take place that reenact Mary & Joseph's search for an inn prior to the birth of Jesus. Every night street processions lead to a party at a pre-arranged house that is to symbol the inn that accepts Mary & Joseph.
December 23: Festival of the Radishes (Festival de los Rabanos)
Oaxaca, Oaxaca
Local craftsmen fill stalls in the city displaying carvings made from the local radish crop. Flowers, animals, nativity scenes and saints are some of the elaborate pieces--made entirely from radishes!
December 24: Las Calendas
Oaxaca, Oaxaca
The districts of Oaxaca City prepare floats and costumes for processions held throughout the city. The parades feature marmotas (translucent paper spheres lit from within and carried aloft on poles) and giant paper mache people whose arms flop around as the person hidden inside dances.
December 24: Nochebuena
Nationwide
The last posada takes place on Christmas Eve, "Nochebuena." Families have a late-night supper. In cities there are calendas, festive processions and other events.
December 25: Christmas
Nationwide
December 31: Liberation of the Turtles
Ixtapa / Zihuatanejo, Guerrero
Hotels participate in a special marine animal protection program, which includes collecting and protecting turtle eggs until they hatch and are ready for release. The releasing event symbolizes the beginning of a new year of hope for the turtles.
December 31: Año Nuevo- New Year's Eve
Mexico City
A huge celebration takes place in Mexico City's Zocalo Square, the second largest square in the world. Vibrant parties continue well into the New Year. The tradition for this event is to fill empty eggshells with confetti and colorful liquids (usually food coloring) – so be sure not to wear your best clothing.
Click here to obtain information for crossing the border into Mexico for the holiday.