What is Medical Tourism?
What is Medical Tourism?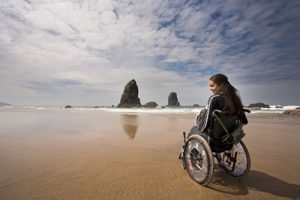 Medical tourism is the process of traveling outside one's country of residence to obtain healthcare. Common services include orthopedic and cardiac surgery, oncologic (tumor) care, organ transplant, cosmetic surgery and dentistry. Reproductive assistance is an area that has been growing in recent years, as well.
Originally patients would travel to countries more highly developed than their own to receive medical treatments from better facilities and doctors. Today, though, it is more common to travel from more prosperous countries, like the US and Canada, to lesser developed countries to obtain care at a substantially lower price.
Called 'tourism' because tourists often recover with vacations, of sorts, in the country where the procedure was performed. 'Going to the doctor or dentist doesn't have to be a somber experience,' states Mexican tourism officials.
Why Medical Tourism?
With growing healthcare costs, Americans and Canadians are looking for ways to reduce expenses and get medical treatment more quickly.
Medical tourism can provide services at a 20-80% cost savings, from board certified doctors, that are sometimes covered by US insurers. In addition, waiting times to get medical procedures are generally shorter than in the US or Canada.
Other reasons include the lack of available services in the home country, for example, cytoplasmic transfer or stem cell treatments.
With questions regarding the state of healthcare in the US with the new president, rising healthcare costs, and concerns over long waiting times to obtain socialist healthcare in Canada, medical tourism is expected to see considerable growth in the next 5-10 years. Already hundreds of thousands of US residents travel outside the country to receive medical treatment annually.
Who Should Consider Medical Tourism?
Those with no healthcare, limited healthcare, extended wait times for important procedures, who cannot obtain certain procedures at home, and those just wishing to save money may want to consider traveling to another country to obtain medical assistance.
What are the Risks?
The downside of medical tourism has been the availability of adequate or accredited healthcare professionals and facilities. Additionally, the documentation of care has been insufficient or non-existent, making it difficult to follow up with local physicians in the event of a difficulty.
Organizations should therefore be accredited by the International Society for Quality (ISQua). Detailed medical records should also be obtained before leaving medical facilities.
Where Should I Go to Obtain Medical Procedures?
Many countries are popular for medical tourism. Since Mexico is the closest to the US and Canada, and travel there is relatively inexpensive, it is seeing high rates of travelers seeking medical help. An estimated two-million Americans and Canadians have sought healthcare in Mexico, according to results presented at the 2016 International Medical Tourism Summit in Tijuana.
The Mexican government has stepped in to improve the quality of services, providing money to certify doctors and/or send them to US learning institutions, and create state of the art hospitals that measure up to US and Canadian standards.
How Would I Go About Obtaining Services in Mexico?
The use of a concierge or facilitator is a popular method of obtaining medical assistance in a foreign country. The facilitator will arrange travel, physician and treatment.
When using a service of this type it is important to know the quality of this service, as well as the services being provided.
What's this have to do with Mexpro?

Mexpro recommends using Ciudad Juarez, The Global Health Destination, in the Mexican state of Chihuahua. We have a long association with the managers of this program. They are highly certified, with a process for constantly monitoring and improving the quality of service.
When Can I do it?
Now. Just provide your information by emailing info@medicaltourismjuarez.com and you will be contacted within 24 hours.