U.S. Retiree Real Estate Housing Trends in Mexican Coastal Areas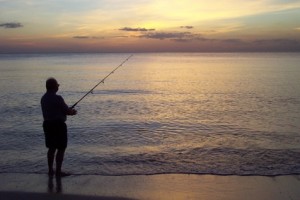 From the Baja Times, June 16-30, 2010
SAN DIEGO - May 21, 2010 - The International Community Foundation released its report "Housing and Real Estate Trends Among Americans Retiring in Mexico's Coastal Communities" to make recommendations to policymakers in both the U.S. and Mexico, as well as to educate and inform U.S. retirees about key issues to consider when purchasing real estate in Mexico. The report is the third of five research studies that will be published by the Foundation.
For years, U.S. & Canadian retirees have re-located to Mexico as an alternative retirement destination that was affordable, offered desirable weather and was close to their communities of origin in North America. To further analyze these trends, especially in the context of the current economic crisis, the International Community Foundation surveyed over 840 U.S. retirees in coastal areas of Mexico over 50 years of age. Key findings include:
Survey respondents selected Mexico for the lifestyle (79 percent), cost of living (75 percent), weather (69 percent), and proximity to the U.S. (63 percent). They also considered other overseas destinations, including Costa Rica, Panama, and Belize.

Over 62 percent of survey respondents live in a house rather than a condo. Focus groups also voiced a clear preference for Mexican-style colonial architecture and the "village" concept as opposed to high-rise urban living.

When considering the purchase of a home in Mexico, survey respondents noted that the availability of basic infrastructure and utilities (84 percent) and clear legal title (82 percent) were more important considerations than the price (78 percent).

The vast majority (77 percent) of respondents owned their homes; only 16 percent were renters. Though survey respondents were not specifically asked if their home was purchased 100 percent in cash or was financed, many focus group participants confirmed that they had purchased their retirement homes with cash.

Sixty one percent of U.S. retirees surveyed indicated that they would be willing to pay higher property taxes if they could be guaranteed better municipal services (including zoning enforcement, water, police, fire).

When asked to advise those would-be retirees considering purchasing a home in Mexico, 69 percent of survey respondents highlighted the need to fully understand the risks of buying a home in a foreign country. Fifteen percent of respondents noted that retirees should "take the leap of faith" and that everything will work out okay.
The report can be accessed electronically at: http://www.icfdn.org/publications/rra.php.
About the International Community Foundation: The International Community Foundation is a public charity founded in 1990 with a mission to expand the level of charitable giving internationally by U.S. donors with an emphasis on Mexico and Central America. Future reports in the Foundation's "U.S. Retirement in Mexico" research series will address trends in volunteerism, philanthropy, and civic engagement, and the environment. For more information regarding the International Community Foundation, visit www.icfdn.org.